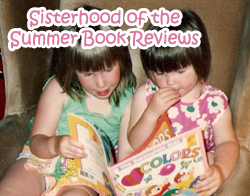 Hello and welcome to the first edition of the Sisterhood of the Summer Reviews, where my sister Jenny and I will be doing co-reviews of our favorite books. The first book in our summer selection is The Memory Keeper's Daughter by Kim Edwards.
First, a quick summary of the book: The Memory Keeper's Daughter is the story of one family and a single decision that his impacts throughout their entire lives. One a snowy winter night in 1964, Dr. David Henry's wife goes into labor. When the on-call doctor cannot make it in through the snow to deliver the baby, Dr. Henry has to deliver his own twins with the help of his dedicated nurse Caroline. Henry's son Paul is born perfectly healthy, but his daughter Phoebe is born with signs of Down syndrome. In 1964, this diagnosis was devastating.
Unable to face the heartbreak his daughter might cause the family (from dying early, or the stigma from friends and neighbors), Henry asks Caroline to take his daughter to a home while he lies and tells his young wife their daughter died. Unable to leave the baby at the home, Caroline steals her away and starts a new life with the little girl. The remainder of the book follows the two families as they struggle with the repercussions of the decision.
And now, on to the review, which will be in a back and forth conversation style because we did it over e-mail. Read on!
Kim: First question — why did you pick out this book?
Jenny: I picked this book because, well, I was in Half Price Books looking at the clearance rack and I read the title The Memory Keeper's Daughter. I thought "Oh! I have heard of that book. It is the one about the girl who has cancer and her sister who was born to be able to giver her blood and help save her life" (thinking about Jodi Picoult's My Sisters Keeper).
I picked it up, started reading the back cover, then realized in fact it was not the same book, but a completely different story. I thought that it looked interesting and it was on sale and you told me that I needed to read more mature literature so I bought it and as soon as I started reading it I could not put it down. I knew that I had to give the book to you to read
Question — did the book give you any faith in my ability to pick out and appreciate a good book?
Kim: Yes and no. At first I thought maybe you were getting better at picking out your own books because this one was pretty good. But now that you've told me you only got this one because you thought it was My Sister's Keeper I changed my mind. So, no more faith in your ability to pick out good books, but I'm glad you like this one because it is more "literary" than some of the other stuff you read.
Next question — what did you like best about this book? Or, why do you consider it a good book?
Jenny: I would just like to comment on your comment. I think that you should give me some credit because I LOOKED at it because of what I thought it was, but then I BOUGHT it because of what it actually was, So I think that I deserve some credit for that 🙂
Ok, the answer — I really liked the story that it told, and the relationships that it dove into. I thought it was a really great story about an interesting human experience, which is one of the things I look for in a good book. I also really enjoyed the way that the book told the story from multiple perspectives. When I read books I always want to know what other characters in the book are thinking. I want to know everything that is going on in the characters heads. I also thought it was well written, and used some very nice literary techniques to tell a story. Oh, and one more thing, I liked about it was the idea that one single choice made by one man could change so many different lives and have consequences he never imagined.
Next question — what was your favorite scene or section of the story?
Kim: I think my favorite parts were probably the sections when Paul was grown up. It felt like most of the adults in the story carried a lot of baggage with them and made choices that I couldn't understand. I got Paul though; I related to him and was rooting through him during the story because I wanted him to make it despite all the messiness his parents created.
Your question — what was your favorite scene/section of the story?
Jenny: I am not sure if I would say this is my favorite scene, but the scene that always sticks out in my head was the scene in the park when they are on the picnic. I think it stuck out to me because it was the moment when the dad started to realized what kind of impact his decision could have on his family.
And the picnic was also when the camera was introduced as almost another character in the book. The way the father used the camera to try and capture the moments in life, but slowly realized that those were only a part of the story and while each moment was important it was the impacts that these moments had on one another that told the real story. I could have gotten the camera symbolism all wrong, but even so that picnic was when the book really started to draw me in. I also liked the scene at the end between Paul and Phoebe, because I do agree they are some of the more likable characters, because of how they were forced into the life that they now have.
Your question — what was your least favorite part of the book?
Kim: I didn't like the way the author incorporated Caroline's fight for rights for children with Down syndrome. To me, that is an interesting and under-explained civil rights fight, yet this book did almost nothing to illuminate it further. I felt like the issue was thrown in because the author felt like the book should have a political issue rather than just being a epic family drama sort of story. The few times it was mentioned felt awkward and forced, and were moments when I got pulled out of the story because I had so many questions she didn't answer.
Last question — what kind of reader do you think would like this book? Or, who would you recommend this book to?
Jenny: I think that people who enjoy books that tell an emotional story about the human condition. People who like to read about people and the struggles that life can have. Also anyone who likes a good cry. I am not sure who specifically this book would be good for, but I think that someone who enjoys stories where people triumph over, or at least come face to face with hardship.
Thanks for reading the first edition of the Sisterhood of the Summer Reviews and welcoming my sister to the blog! Stay tuned this summer for the rest of our co-reviews.