Unfortunately, I'm not going to get to participate in Dewey's 24-Hour Read-a-Thon this weekend. I'm back in the Twin Cities for some volunteering and time with friends and family, so devoting a whole day to reading just wasn't going to work. I'm excited to see family, but disappointed about the Read-a-Thon. Oh well, there's always April 🙂
My one tip for tomorrow is to turn off your word verification — I know it helps protect from spam, but during Read-a-Thon it gets so annoying for cheerleaders and others to type in those letters. As a friendly reminder, check out this cartoon I made last year as part of my mini-challenge: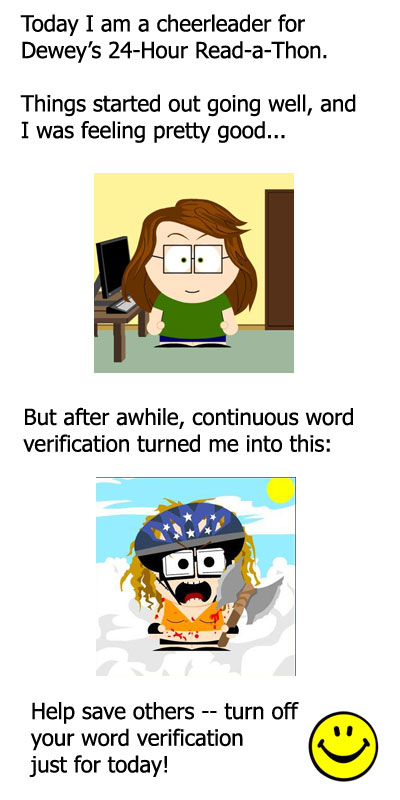 Have fun, and good luck!