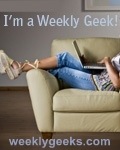 I'm generally behind the curve when it comes to recently published works because I don't seek them out very often. The one major exception to that has always been the Harry Potter series, which I would get the day they were released and read nonstop until I finished. I miss that!
But anyway, this Top 10 List is extremely, extremely subjective. I actually read fewer than 10 new books this year, but I didn't want to just include all of them since there were a few I didn't think were that great. So here's my list of new books in 2009 that I thought were awesome (reviews linked when possible).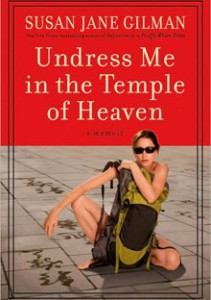 Undress Me in the Temple of Heaven Susan Jane Gilman — I listened to this memoir on audio book this summer and was spellbound the entire time. It's gripping and interesting and terrifying and awesome. I'll be posting the review in a couple weeks when I do a whole series of audio book reviews. (memoir)
Say Everything: How Blogging Began, What It's Becoming, and Why It Matters by Scott Rosenberg — I love reading about blogging, so I was hooked by this book. I love the way Rosenberg used people to tell the history of the form because it made the book much more readable. (nonfiction)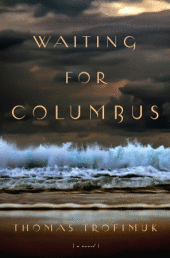 Waiting for Columbus by Thomas Trofimuk — I finished this book most recently and I'm still happy with how awesome it was. If you like mystery and drama and relationships and twisting narratives, this bok should be near the top of your to-read pile. (fiction)
Her Fearful Symmetry by Audrey Niffeneger — I didn't love this book as much as I loved The Time Traveler's Wife, but it's a book that I plan to read again. I think that makes it a best book of this year. (fiction)
The Man Who Loved Books Too Much by Alison Hoover Bartlett — This book combined a bunch of things I love — journalists, books, and true crime that's not terrifying — and made a compelling and fun read. I'm not sure if this will be a classic of the literary journalism/narrative nonfiction canon, but it was a good book. (nonfiction, literary journalism)
The Weight of Silence by Heather Gudenkauf — I was worried this book would be too, I don't know, dramatic chick lit, for me, but I was pleasantly surprised. Gudenkauf's book is complex and interesting and fast-paced in a way that was unexpected and awesome. (fiction)
Have you read any of these books? Agreed or disagree with my assessments? What's your favorite book published in 2009?