My vacation, and hence my challenge to read 3000 pages in 30 days, ended on Monday. Sadly, I didn't quite reach my goal — I only read 2308 pages between December 20 and January 18. Still, that's nothing to be ashamed of and I did get to read some pretty fabulous books.
The books I finished included Mountains Beyond Mountains by Tracy Kidder, Traveling Mercies by Anne Lamott, Dracula is Dead by Sheilah Kast and Jim Rosapepe, The Bind Assassin by Margaret Atwood, Dream Girl and Dream Life by Lauren Mechling, and Memoir: A History by Ben Yagoda.
I haven't written many of these reviews yet, but I wanted to give you a taste of what's to come. Here are some of my favorite parts of these books: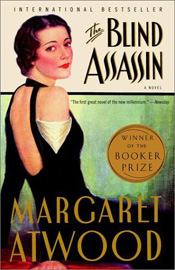 Best Mystery: Hands down, The Blind Assassin. Atwood did this amazing job of setting up a story with multiple possibilities that didn't get resolved until the very end. I'd love to sit down and map out the structure of this book or something because it was sweet.
Best Ties to Current Events: Mountains Beyond Mountains. Most of the book takes places at a public health clinic in Haiti where Dr. Paul Farmer revolutionized public health systems in that country. Knowing more about the country through the books makes news about the earthquake that much more sad.
Best Thought-Provoking Questions on Genres: Memoir: A History was awesome because it helped me think about the connections between memoir, nonfiction, and fiction, in ways I haven't before. I can't wait to use the book as a basis for some discussion posts about the power of fiction and nonfiction.
Best Use of Literary Allusion: I like the title of Dracula is Dead for it's double meaning — that the old visions of Romania and what it means to be Romanian are changing, much like the "real Dracula" and the Dracula of legend are also going away as democracy helps change the country.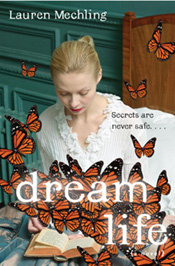 Best Heart-Fluttering Love Story: The high school romance in Dream Life was one of the best I've read in a long time. Mechling built the two characters perfectly, and the conflict that kept them apart didn't feel contrived at all. It was simply sweet, and I enjoyed every minute of it.
Best Flawed Narrator: I loved Anne Lamott before, but I love her even more after reading Traveling Mercies. She was unflinchingly honest about her struggles with faith and herself in the book that even if I didn't relate to a particular experience I could still see what it meant to her. Plus, she's just plain funny in a way I can only wish to be.
Clearly, I had an awesome time reading over break, whether or not I was able to meet my ambitious goal to read 3000 pages. I can't wait to write the fill reviews for all these books!