Title: The Lost Summer of Louisa May Alcott
Author: Kelly O'Connor McNees
Genre: Historical Fiction
Year: 2010
Acquired: Reviewed for TLC Book Tours
Rating:





Two Sentence Summary: The historical record for one summer of beloved author Louisa May Alcott's life is mysteriously silent. What if Alcott was involved with a summer romance that would inspire Alcott's career and the love story between Laurie and Jo in Little Women?
One Sentence Review: The Lost Summer of Louisa May Alcott is a solid work of fiction with a satisfying love story that whetted my appetite to learn more about Louisa May Alcott.
Long Review: When I was in elementary school I was in the district's Talented and Gifted (TAG) program. For one month every year, all the girls in the TAG program got together to celebrate Women's Herstory Month. When I was in about fourth grade our project was to research a woman who we admired and had a career we hoped to follow, then make a cardboard representation of her with our research. These projects were then displayed in the library for the rest of the month.
I chose Louisa May Alcott.
At the time, fourth-grade me was certain I wanted to be a writer. I guess the idea of a journalist hadn't hit yet, so a novelist was the next best thing. I'd borrowed Little Women from the library and just loved Jo — her independence, following her dream, and finding what she wanted was really inspiring to me. Learning that Louisa's real life wasn't quite that idyllic was a challenge for little me, but I still wanted to be her.
My recollection of Louisa May Alcott has dimmed since then, but I still hold a place for her in my heart, so of course when I read about The Lost Summer of Louisa May Alcott I was really curious to read it.
Luckily, McNees's debut novel delivers on the promise it sets up on the book jacket — a fictional exploration of a summer that's almost completely lost from Louisa's letters and journals. We know Louisa was living in Walpole, New Hampshire with her family, and that she'd move to Boston later that year. But what happened during the summer is, well, lost.
McNees creates a fictional love story between Louisa and Joseph Singer, a local shopkeeper's son whom Lousia is initially unimpressed with but eventually falls for. However, their relationship has some challenges, and not just Louisa's own reluctance to give up some of her hard-earned freedom for man. McNees weaves together this story with a lot of factual information about Louisa's father, the famous Transcendentalist Bronson Alcott, and the rest of her family.
I'd call this a must-read for anyone who has affection for Louisa May Alcott, but I'm not sure if purists would love the idea of fictionalizing the way McNees does. It didn't bother me in the slightest — I enjoy that sort of thing, usually — but can't say that for everyone.
But even if you're not into Alcott, this book still has a lot to offer. McNees' writing style is clear and quiet, generally mixing the right amount of fictional storytelling with facts about the Alcott's and their lives. The love story is convincing and well-written and even though Joseph is a fictional fellow, I really did wish he and Louisa could have made it work. She also balances melancholy and optimism well, leaving me with a contented and curious feeling when I was finished reading the story. I wish I could share an example, but my copy is an ARC and I don't have a final version of the book to check the quote against.
However, there are some points when the book was a little heavy-handed; at some point it's repetitive to emphasize again that Louisa wants to be independent, wants to not get tied down to marriage or her family because she's certain marriage will take away any chance she has of being a writer. By page 200 or so, every time that subject would come up I'd give a little sigh and get pulled out of the narrative for a minute. I don't like it when that happens unnecessarily.
I feel like I haven't really reviewed this book, just talked about myself and Louisa May Alcott. If you're still not clear, I guess I'll just end this by saying I enjoyed this book a lot and stayed up very late one night just so I could finish it. When that happens, I think it's a sign the book was worth reading.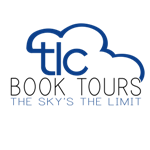 Other Book Tour Reviews: S. Krishna's Books | Books, Movies, and Chinese Food | The Tome Traveller | Snickollet | lit*chick | This Dangerous Life | Joyfully Retired | Reading Series on Hey Lady! Whatcha Readin'? | Devourer of Books | Book-a-rama | Lit and Life | Life in the Thumb | The 3 R's | kerrianne | Books Like Breathing | Mille Fiori Favoriti
If you have reviewed this book, please leave a link to the review in the comments and I will add your review to the main post. All I ask is for you to do the same to mine — thanks!