This semester I've been working with two other students and a professor to put together Corkboard, an online journal of literary journalism. Our first issue went live today and I would love it if you headed over to take a look.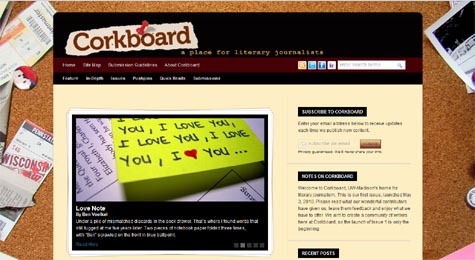 I have two stories up on the site. One is called "I Watched the Light Change on the Water," a short piece about life right after I moved to Madison two years ago. The second is called,"The Five Fights With My Sister," and is, predictably, about fights with my sister (of Sisterhood of the Summer Book Reviews fame).
I hope you'll head over and check them (and the entire site!) out!