Title: Dead End Gene Pool
Author: Wendy Burden
Genre: Memoir
Year: 2010
Acquired: From the publisher for TLC Book Tours
Rating:





One Sentence Summary: Rich people are different than you and me, and that's probably ok — their lives don't sound that great to me anyway.
One Sentence Review: Wendy Burden's take on her family and self-description as a modern-day Wednesday Addams are quite funny, but the overall book is really just another dysfunctional family story set amidst the rich and failing.
Long Review: Wendy Burden is a great-great-great granddaughter to Cornelius Vanderbilt, an American tycoon in the 1800s who made his fortune in shipping and railroads. Generations later, the Vanderbilt family is on the decline — inbred, wealthy, bored, and constantly drunk. Burden, born in 1955, is brought into the world of chauvinism and booze and watches the family fall apart throughout her childhood and adult life.
When I started this book I had some impression that it was going to be more about the Vanderbilt's as a declining family, a bigger story about the decline of an American empire or something. While Burden's connection to Cornelius Vanderbilt is true, it's not really at all part of the story other than he's the reason she comes from a rich family. The heart of this memoir isn't about the Vanderbilt Family, but rather Burden's complicated relationship with her grandparents, mother, and brothers.
If anything, the Vanderbilt connection is a marketing decision, a way to make what is really just another memoir about a dysfunctional rich family and give it a new twist. I don't think it's necessarily a bad thing, just a mis-marketing (or my misunderstanding) of the book that I found myself thinking about as I read.
I read another review of this book that said if you read a few pages and liked them, you'd like the entire book. If you didn't, then you'd probably not love the book much. That's an assessment I agree with. Burden's tone, topics, and style are consistently right on the edge of funny and just a little too much, and it doesn't take long to decide how you feel about them.
I fall more on the like side, although I had a hard time initially getting into this book. The writing style is a little jumpy and the sentences are structured really oddly — extra commas, tons of modifiers, that sort of thing. It got a lot better after the intro, so I'm not sure if that's just a fluke or what.
But once I was into it, the book got a lot better. Burden does a fantastic job showing what her family was like, and an even better job characterizing herself as a child. She continuously compares herself to Wednesday Addams — dark, weird, and obsessed with death and destruction. Burden shares stories about (childish and unlikely) plots to murder her brothers and her obsession with the decomposition of pigeons, among other things.
Burden's relationship with her mother is another highlight of the book. After Burden's father committed suicide, her mother basically abandoned the children with nannies and grandparents in order to travel the world suntanning and drinking margaritas. She marries a few times (to fathers that Burden hates), but basically flees into some sort of drunken escape to get away from the family she doesn't get along with.
Burden certainly doesn't cut her mother any slack in these stories, but I did get a sense that she was trying to be fair and understand what motivated her mother, even when the actions were obviously very painful.
If you're a fan of dysfunctional family memoirs, then this book would be worth reading. If you're not, then I'd skip it — the book doesn't offer much unique to the genre that would make it a must read for anyone not already a fan. Burden's dark and humorous take on what it's like to watch the downfall of the rich is definitely amusing, even if the book tries to market itself as a little more than that.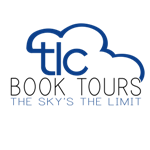 Other Reviews: BookNAround | Books are Like Candy Corn | A Bookshelf Monstrosity | The Girl from the Ghetto | In Laurie's Mind | The Full TLC Book Tour List
If you have reviewed this book, please leave a link to the review in the comments and I will add your review to the main post. All I ask is for you to do the same to mine — thanks!