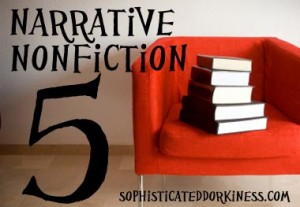 I've been interested in food and reading about food for the last several months. While I'm not a farmer or a gardener myself, I do love the local farmers' market and how much great, fresh, local produce I can get when it's not freezing here in the Midwest.
But there are people who do a lot more than just go to the farmers' market each Saturday — they go all out to change their lives and their food. This Narrative Nonfiction 5 lists is about memoirs and nonfiction written by people who have taken back their food by going back to the farm.
1. The Bucolic Plague: How Two Manhattanites Became Gentlemen Farmers: An Unconventional Memoir by Josh Kilmer-Purcell
I just got this book for review from HarperCollins, and I'm already excited. Josh Kilmer-Purcell (a drag queen turned advertising exec who lives in Manhattan) and his boyfriend, Dr. Brent, go on an apple picking trip to the country and end up buying a restored mansion on a farm. Your guess is as good as mine as to where it goes next, but I can only imagine awesome places.

If my enthusiasm isn't enough, both Jill (FizzyThoughts) and Billy the Goat also had good things to say about it.
2. The Town That Food Saved: How One Community Found Vitality in Local Food by Ben Hewitt
| | |
| --- | --- |
| | Citizen Reader recommended this book to me when I interviewed her for a story on summer reading trends and plans (which is running on Sunday, I'll link to it). It's a reflection and analysis of a town of 3,200 people in northern Vermont and the local personalities who helped turn it into an example of local agriculture. Hewitt lived there for awhile, then wrote the book as a way of trying to explain it. This sounds especially great to me given my own growing interest in local foods and local farming. |
3. Animal, Vegetable, Miracle: A Year of Food Life by Barbara Kingsolver
I read this book last fall, and was struck by the way it equates the idea of food with the idea of community. The premise of the book is a challenge — whether author Barbara Kingsolver and her family can go a year eating only local foods, which they define as foods they grow themselves or foods they can get close by (with a few exceptions).

While the memoir itself is a little unrealistic for the average person — how many people just happen to have a garden in Appalachia they can move to? — it's still an inspiring local foods odyssey.
4. Here and Nowhere Else: Late Seasons of a Farm and Its Family by Jane Brox
When author Jane Brox was 10, she started to help out on her parents farm. After spending years away from home, Brox returned to help her troubled brother and aging parents tend to the family farm while doing so becomes more difficult.

I read this book a few years ago and thought the prose was just lovely. It's really a touching tribute to a family farm and reflects some of the major changes happening to American agriculture. It's a very slow, thoughtful, and poetic sort of book.
5. It Takes a Village Idiot: A Memoir of Life After the City by Jim Mullen
When Jim Mullen's wife bought a weekend farmhouse in the Catskills, the former columnist for Entertainment Weekly was not excited. The book follows Mullen's transition from urbanite to country guy and the culture shock he feels entering a rural community for the first tiem.
Although I haven't read this book, I suspect it's much more sarcastic and has more biting humor than some of the others on this list — one review points out "this memoir is a unique blend of stinging wit, hilarious anecdotes, and amusing fondness for his farming neighbors."
Other Possibilities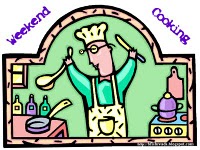 Also, if you're interested in more foodie related posts, check out the awesome Weekend Cooking feature by Beth Fish Reads. Every week you can see a collection of cooking and food related posts from around the blogosphere. It's quite cool!
Do you have any favorite nonfiction books about local foods or the importance of family farming? Share any thoughts or suggestions in the comments!
Also, if you have suggestions for a Narrative Nonfiction 5 post or would like to write a guest post, please send me an e-mail at sophisticated.dorkiness [at] gmail [dot] come.