Title: Denial: A Memoir of Terror
Author: Jessica Stern
Genre: Memoir
Year: 2010
Acquired: From the publisher for a TLC Book Tours review.
Rating:





One Sentence Summary: An expert on terrorism and post-traumatic stress disorder revisits her childhood rape to explore the connections between sexual assault and being terrorized.
One Sentence Review: The format of Denial didn't exactly work for me, but I still think it's a book that is important to read and is one that I would still recommend to other readers interested in this topic.
Why I Read It: I'm always interested in memoirs, and the connections this one tried to make seemed important to read about.
Long Review: I have to start this review with a confession – Denial: A Memoir of Terror is not the kind of book I wanted to be reading when I read it, and I wish I'd read it another time because I think it would have worked better for me. Summer just wasn't the time for me to read a book on a topic as difficult as rape, and I suspect some of my impressions were colored by that.
But I'll back up: Denial: A Memoir of Terror is Jessica Stern's attempt to investigate and recover from a childhood sexual assault by a stranger. At the time, Stern seemed fine, and she did not really get the support she needed. However, to most outside eyes she probably seemed fine. In the years after her attack, Stern became an expert on terrorism and terrorists. But in order to do this, Stern says she found herself drawn to dangerous men, but never felt afraid of them.
Then Stern's case was reopened after the Concord police saw a pattern between her attacker  and other rapes at around the same time. Stern offered to help the investigation, then began her own search to find and understand her rapist. At the same time, she explores what it means to be terrorized and explores the connections between what happened to her and its connections to other forms of terror.
Some parts of Denial were really good. Stern writes in this almost stream-of-consciousness style where she's both investigating the rape and trying to critically assess her responses to the investigation. This format could get a little bit heady, and sometimes repetitive, but it was always interesting to see this experience from almost two different perspectives.
The stories Stern shares, both about her family and from the people she meets to interview about terror in many forms, are quite good. They're not easy to read, but it was good to have other voices in the story to explore what it means to be terrorized. Terror has a lot of faces, and the book tries to show many of them.
But at some level, I felt like the book wasn't sure what it was trying to be. The first few chapters follow Stern's research into her sexual assault – deciding to investigate, putting it off, getting the police file, reading the notes, and then following up with people connected to her rapist.
Once Stern identifies her rapist and finds out all she can about him, she moves on to a broader look at terror and recovery for victims. She talks to other sexual assault victims, soldiers, and child soldiers and other victims to do this. At this point, the book also starts to feel more academic – there are footnotes and outside research that Stern uses to justify her exploration of terror and PTSD in all its forms.
For whatever reason, this created a disconnect for me. I liked following Stern's progress and process of research, her conversations with her father, and pieces that talked in this cool meta way about the process of writing this book. The researched parts felt like they pulled away from this, and I didn't like it.
At the same time, I also really liked the research. It was fascinating to learn what science is starting to tell us about terror and recovery. In the middle of the research, I wanted a lot more about that too.
So in the end it felt like the book tried to do too much and was sitting uncomfortably between two ideas even though I really wanted to know more about both of those things. The topic of this book is important, so for that reason I'm still recommending it, even if it wasn't quite everything that I wanted it to be. Man, am I a picky reader or what?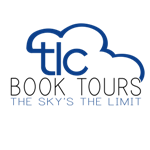 Other Reviews: Book Nook Club | Take Me Away | Electric/Eccentric | Rundpinne | Heart 2 Heart | lit*chick | Crazy for Books | Reading on a Rainy Day | Jenn's Bookshelves |
If you have reviewed this book, please leave a link to the review in the comments and I will add your review to the main post. All I ask is for you to do the same to mine — thanks!