Title: The Boy Who Harnessed the Wind: Creating Currents of Electricity and Hope
Author: William Kamkwamba and Bryan Mealer
Genre: Memoir
Year: 2009
Acquired: From the publisher for review as part of TLC Book Tours
Rating:





One Sentence Summary: Unable to afford school, 14-year-old Malawian William Kamkwamba pursued his education at his village library where his life was changed by a book called Using Energy.
One Sentence Review: William's memoir was the perfect combination for me – compelling story, strong narrative voice, and connections to real life.
Why I Read It: I love memoirs, especially about people totally unlike me, which made this one a great choice. It ended up being unexpectedly perfect in the ways it connected back to my new job and interests.
Long Review: When William Kamkwamba was 14-years-old he was one of millions of poor rural villagers in Malawi, struggling to survive after a devastating famine in 2001. Because of the food crisis, William's family didn't have the money to pay required fees to send him to school. Friends and neighbors were starving, and the government refused to see what was happening.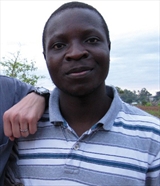 Instead of loafing around or feeling sorry for himself, William decided he wanted to keep up with his classmates and spent many afternoons at his village's small library, beefing up on English, social studies, math, and physics.
There he found the book Using Energy by Dr. Mary Atwater, which showed, among other things, a diagram and explanation of how windmills worked. William was inspired, and began collecting the pieces to build his own.
While other kids his age went to school, William dug around in a local scrap yard, collecting PVC pipe, a bicycle frame, a tractor fan, and other discarded pieces to build his windmill. Despite being called crazy by others in the village, William continued to piece together the project with help from close friends.
When the windmill was finished, William started it up and was able to provide consistent, renewable power to his family for the first time.
Eventually, word of William's project was picked up and visitors from around the world started to pay attention. With their help, William's work was recognized. Since that time he's spoken at international conferences, gone back to school, and now attends Dartmouth University.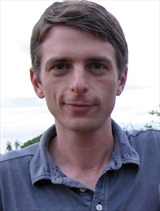 The Boy Who Harnessed the Wind is a collaboration between William and co-author Bryan Mealer, and tells William's story of surviving famine and poverty to working to bring power and education to his village.
(Normally I refer to an author by their last name, a journalistic convention, but William's last name is cumbersome to type, so I'm using his first name – no disrespect intended).
I really, really loved this book, in part because I found the story inspiring, and in part because I thought it was written in a way that captured William's voice and spirit perfectly. It's the kind of book that made me feel excited and optimistic about the idea that a single person can really change the world.
Admittedly, there are some tiny problems with it – the technical explanations of how a windmill works were a little dry and the last few chapters that focus on William's life after being "discovered" feel rushed – but overall I thought this was a truly excellent memoir.
Life in Malawi during the famine was terrible, and the book does a lovely job explaining what happened and what the impacts were without being unnecessarily gruesome. Instead, it focuses specifically on what happened to William's family and uses those specific stories – like one about William trying to care for his starving dog – to make the larger tragedy really hit home. I'll admit to crying at least a couple of times.
But for me, one of the coolest parts about reading this book was the way it connects to many of the things I talk about with my new job writing for a magazine designed for engineers and developers. William embodies the idea of the design engineer, tinkering and playing with projects to change the world.
The other cool thing is that William was first recognized at TEDGlobal 2007 – a program I'm familiar with since starting to work here. TED is a nonprofit dedicated gathering people together to share "ideas worth spreading." They host a series of conferences each year, then post videos of speakers online to watch. It's awesome – they've recently featured authors like Clay Shirky and Sheena Iyengar – as well as scientists, artists others. (Here's William's TED profile).
UPDATED TO ADD: If you're viewing this post in a reader, the videos might not show up. Click through to watch 🙂
This is the video of William's first talk at TEDGlobal in 2007, which he writes about in the book:
William was invited to speak at TED again in 2009, where he gave a more polished talk about his windmill project:
Inspiring, yes?
With a book like this one – one you want to gush about because it hits a perfect combination of great story and clear connections to real life – it's sometime hard to say whether everyone will love it as much.
In this case, I really think it's a yes. William's story inspired me, and it's one I keep wanting to share with everyone I know.
Other Reviews: Books By Their Cover | Chick With Books | Book Club Classics! | Find Your Next Book Here | The Zen Leaf | Eclectic/Eccentric | Reviews from the Heart | Word Lily |
If you have reviewed this book, please leave a link to the review in the comments and I will add your review to the main post. All I ask is for you to do the same to mine — thanks!