I haven't done The Sunday Salon in a long time, and I've found myself really missing it. I liked having a space and excuse to do just have a sort of personal musings and readings post, so I'm going to try and start up again.
Right now seems like a good time for a general reading and life update, if you're interested in this dork's life, with pictures!
The Move
Next weekend I'll be picking up my stuff and moving one apartment building over into a two bedroom place that I'll be sharing with one of my good friends, Amanda (a recent guest poster). We're moving into a beautiful place with hardwood floors, tons of windows, a faux fireplace, and even some built-in bookshelves.
Needless to say, I'm psyched.
What's not so awesome is having to pick up and move all my stuff! I packed my books earlier this week, and they took up 11 boxes. Here's a picture, which doesn't even include all of them: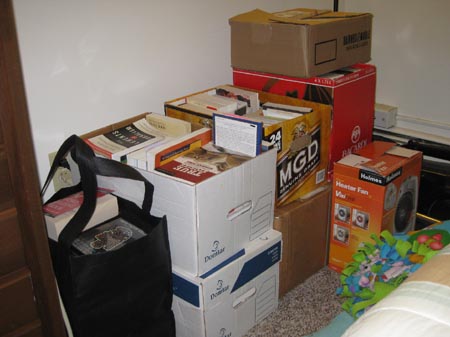 I can't decide if that looks like a lot or not very much. I'm sure it'll be a lot as I'm carrying them up and down the stairs.
I've also become obsessed with decorating. I'm pretty excited about creating a personal reading space, complete with comfy armchair, table, lamp, and bookshelf – something like this (via Lovely Undergrad and Melancholyflower):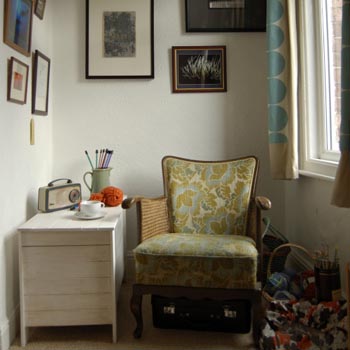 Work
I've been at my job for almost three months now, and so far it's going well. I still come home every day with a brain tired from how many new things I learned that day, but there's something comforting about that. I've gotten to write a few more long-form stories and opinion pieces, which is exciting. Here are some of my recent favorites:
Work has also inspired an upcoming Narrative Nonfiction 5 list which includes books on embracing and rejecting technology. It's all written, so expect that post soon.
Hannah
Hannah, my beautiful kitten, and I just passed the six month anniversary of her adoption. She's about twice as big as she was when I got her, but just as cute and well-behaved.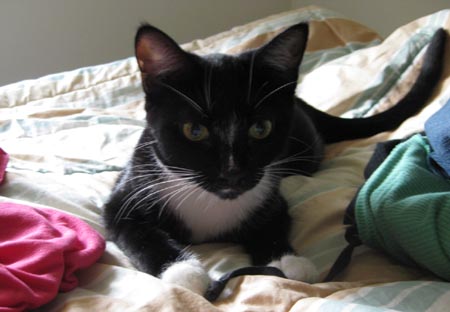 I feel bad she spends a lot of time at home alone while I'm at work, but I think things will perk up once Amanda is here and there is another human around to give her the constant attention she craves.
Reading
Here's what you all probably care about – how's my reading been?
So far this year I've finished 61 books. Last year, I only finished 71 total, so I'm well on my way to reading a lot more this year. I suspect a much less reading-intensive spring semester is partly responsible for the massive increase, as well as an obsessive summer reading routine.
The problem with reading more is that I have more books to review… and apparently less time to actually write reviews! Right now I'm 10 reviews behind, which is stressing me out a bit. Review-a-thon anyone?
So that is what's going on with me. What's going on with you?