You might remember me writing about Keys to Good Cooking by Harold McGee before on the blog. I previewed this book back in August and promised a review in the future as part of a TLC Book Tour, but my tour date is here and I'm just not quite comfortable writing a review yet.
See, the book got to me from the publisher a little later than expected, and then just a couple of days later I managed to sprain my ankle playing soccer. Yesterday was the first night I got home and was able to stand long enough to actually cook something (and it was from the slow cooker, which is kind of like cheating).
Since I haven't really been able to use the book for its intended purpose – as a "concisely critical companion to your recipe collection" – just yet, I can't quite call this a review. Think of something between a "preview" and a "review" – a "view," perhaps – and know that's what this post is.
As I said, Keys to Good Cooking is not a collection of recipes. It's a book that tries to explain what recipes mean – how to choose the best ingredients, decode the instructions, understand what the different techniques are. It's a book that can give you the tools to make decisions when cooking rather than blindly following the instructions in the recipe.
The book is roughly divided into sections – the first six chapters focus on the types of tools and techniques you use in the kitchen, and the final 18 look more specifically at different foods. In the last couple weeks, I've read through the first six chapters, plus consulted some of the latter sections on individual food preparation for things I cook pretty often.
Thus far, McGee's advice has been succinct and helpful, giving context to a food plus specific details on how I might cook it better. Take, for example, this short section on sweet potatoes:
Sweet potatoes are the starch tubers of a semitropical vine, no relation to the standard potato. Orange-fleshed varieties are very sweet and rich in vitamin A. White- and purple-fleshed types are less sweet and contain little vitamin A.

Choose firm and unbruised sweet potatoes.

Store sweet potatoes at cool room temperature, 55 to 66°F/13 to 50°C. Don't refrigerate, which causes development of a hard core that cooking can't soften.

To make sweet potatoes especially sweet, bake slowly in a low oven to give sugar-producing enzymes a chance to work.

To minimize the sweetness of sweet potatoes, heat them through quickly by microwaving, pressure-cooking, boiling, or steaming.
After that advice, I ended up microwaving my potato because I wanted the sweetness to be more mellow for dinner. Without reading that, I probably would have baked it, assuming that baking and microwaving did the same thing.
However, this section does point out one disappointment I had with the book. Although McGee emphasizes this isn't a book of recipes, I would have found a few examples recipes helpful. I think it could have been helpful to see simple recipes annotated with McGee's suggestions to get a better sense of how one might consult with the book. The one example he includes in an early chapter does not include an actual recipe, just a speculative one, and wasn't quite specific enough for me.
If I had to make a comparison, I'd describe Keys to Good Cooking as an encyclopedia or reference book, whereas most cookbooks are more like self-help or narrative pieces. It's not a book you want to necessarily read through, but one you would want to have near when starting to work through a complicated or unfamiliar recipe.
Although I haven't gotten to use the book as much as I wish I had before writing about it, I've seen enough to know that this is going to be a regularly used guide in my kitchen. Ideally, I'll be thinking ahead enough to pull it out after I choose a recipe for advice choosing the ingredients, then keep it out as I work through the recipe an on to a finished meal. I'm optimistic that over time his advice will make me a more educated and confident cook.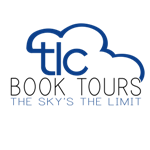 If you want a more review-ish look at the book, I suggest visiting some of the other blogs on the TLC Book Tour over the next several weeks. You can also visit the book's website to see videos of McGee talking through some of the points of the book to get a better sense of what it's about.
Do you have any favorite cooking reference books or books that have helped you improve your cooking techniques?