Title: The Mermaid's Pendant
Author: LeAnn Neal Reilly
Genre: Fiction
Year: 2010
Acquired: From the author for review as part of a TLC Book Tour.
Rating:





One Sentence Summary: What happens once the mermaid finds her prince and they move on to the happily ever after?
One Sentence Review: Despite an intriguing premise, I ended up disappointed in this book because of pacing issue and a series of subplots that distracted from the main story.
Why I Read It: The book was described as like The Time Traveler's Wife, a fiction story that brings elements of fantasy into the real world, and I was intrigued by that. Plus, I've always been interested in stories that try to un-Disney some of the best fairy tales.
Long Review: Fairy tales often end before the real story starts. We see a prince and a princess fall in love, but rarely get to see how the "happily ever after" works out. The Mermaid's Pendant by LeAnn Neal Reilly tries to tell the story of how fairy tale love grows up by re-examining the story of The Little Mermaid.
In this case, the mermaid is Tamarind, and the prince is a computer engineering student named John Wilkerson. John heads down to the Caribbean to do some oceanography research over Spring Break, but almost drowns while out swimming. A mysterious woman saves him, and John tries to find her, even though he can't quite remember what she looks like. Things get complicated when his long-time girlfriend Zoe arrives and a local witch starts casting spells to keep John and his mystifying mermaid Tamarind apart.
It's not a spoiler to tell you that eventually John and Tamarind get together, then head back to the East Coast to get married, have a baby, and explore what life is like after a mermaid gives up her tail and tries to have love the old fashioned way.
I loved the concept of this book – the idea that there is more to a love story than the falling in love part – but I ended up feeling disappointed by the book. I felt that it lacked pacing and tried to tell too many stories at the same time.
Now, the times when the book stayed focused on John and Tamarind were lovely. The author had a way of writing that captured the sense of the ocean and the water and the scene of this love story that I enjoyed – I wanted to head down to the tropics myself. And the author's writing of Tamarind was really good; I found Tamarind's difficulty with common idioms and phrases quite charming.
But those parts weren't enough to get over the problems I had with the book as a whole. The first issue was pacing. If I as a reader go into a book knowing that the characters are going to end up together and that the point of the story is what happens after, it doesn't make sense to keep them apart for about half the book. I was excited to read the "ever after" part of this story, and it just took way too long to get there.
And then when it did, the book still didn't find its footing for me because there was just so much going on in the second half of the book. John and Tamarind's story gets usurped by a bunch of much less interesting subplots – witchcraft and seduction on the island, potential corporate fraud and medical malpractice in India, a teenage pregnancy, lewd e-mails to a young girl, a crumbling marriage, and the death of an old friend. It felt like the book tried to tell too many stories, and in doing so lost the real thread of what was interesting.
For all of its potential and creativity, I ended up disappointed in this book. I think it would have worked better if there had just been a little less of it, letting the reader focus on what was going well instead of getting bogged down by what wasn't.
But, I seem to be in the minority with this reaction, so I encourage you to check out other reviews of the book to make up your mind.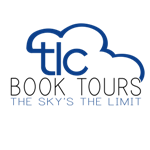 Other Reviews: Teresa's Reading Corner | In the Next Room | Books Like Breathing | Boston Book Bums | One Book Shy |
If you have reviewed this book, please leave a link to the review in the comments and I will add your review to the main post. All I ask is for you to do the same to mine — thanks!