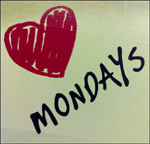 Monday Tally is a weekly link round-up of some of my favorite posts discovered over the week. If you have suggestions for Monday Tally, please e-mail sophisticated [dot] dorkiness [at] gmail [dot] com. Enjoy!
Links Related to Books
I thought this TED Talks presentation by Amber Case, a "cyborg anthropologist," was fascinating. She looks at the way "external brains" like cell phones or computers are helping us connect and become more human in new ways. I liked it as a companion to my recent review of Hamlet's Blackberry by William Powers.
Amy (My Friend Amy) wrote a thoughtful post about a dying way of life, a reading life. This is a must read for people who love books, if nothing but food for thought.
I loves this post by author Saundra Mitchell about the costs of digital ebook piracy. Make sure you also take a little time to read this post.
This is cool: find out what the New York Times bestsellers were the week you were born. Wanderlust by Danielle Steel and Fatherhood by Bill Cosby topped my list.
It's a book! Thanks to a recent commenter, Sally, for pointing me to this video.
Links Related to Not Books
I didn't get to watch President Obama's speech at the memorial in Tuscon last week, but reading the text of his speech made me cry. This is not a political thing, just really thoughtful writing that moved me.
Some more food for thought: Is access to the Internet via cell phones creating a new kind of digital divide where people of different races and economic backgrounds associate the Internet for totally different purposes. I'm not summing the article up well, but rest assured it's pretty fascinating.
The comic xkcd never ceases to make me giggle. If the image is too small, follow this link to read it in full. Disclosure: I find Ke$sha to be one of the more annoying people on the planet.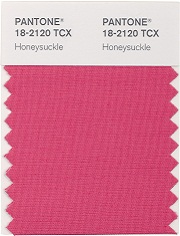 Pantone announced the color of the year for 2011: Honeysuckle. I like the 2010 color, Turquoise, a little better, but I'm not complaining.
Books for My TBR
While I love collecting books for my TBR list, sometimes this starts to feel overwhelming. So many books to add, so little time to read them!