Title: The Metropolis Case
Author: Matthew Gallaway
Genre: Fiction
Year: 2010
Acquired: From the publisher for a TLC Book Tours review.
Rating:





One Sentence Summary: A grandly operatic story about four people connected over time and space through their connections to the opera.
One Sentence Review: Gallaway's writing style didn't work for me, but a well-plotted story and intriguing characters make the book worth exploring.
Long Review: The Metropolis Case is the story of four people, connected through time and space through music, art, and the opera Tristan & Isolde. Margin is a 40-year-old gay lawyer struggling with a feeling of disconnection from his life and those around him. Maria is a young opera prodigy trying to use her voice as a way to escape from her troubled past as an adopted child in Pittsburgh. Anna is a former star of the opera now just past her prime and mentoring other young singers. And Lucien is a young singer at the beginning of the modern opera. Each of these characters starts the story in a very distinct time and place, but as the story progresses to be more magical, then come together to give the story a sense of cohesion.
As much as I was intrigued with the plot if The Metropolis Case, I wasn't a big fan of the writing style of the book. The writing felt very "tell-y," in the sense that Gallaway more often than not just said what characters were doing and thinking rather than leaving subtleties for the reader to explore. I always think about telling as part of the exposition — giving us some basics about the characters, an introduction, before launching into the story and how we get to understand them. The whole book felt like character exposition, which I found a little disappointing.
Similarly, the book didn't leave very much for a reader to think about, other than how the four characters might come together in the end. Take, for example, this passage from a section near the beginning about Gina, Maria's adoptive mother:
When it ended, Gina saw her reflection in the fading hues of the television screen and knew that she wanted to die, too. The simplicity of this wish was breathtaking and undeniable: she longed to be released from the mundane burdens of Castle Shannon, from working and shipping and cooking and cleaning and everything else that seemed to leave so little time for anything fun or different. She wanted to be young again, but this time confident and talented and pretty, so that like Callas she could travel the world to perform on ornate stages framed by velvet curtains and then go to parties on silver yachts.
The writing in that passage, and in many others of the book, is generally lovely, but simply over told. When an author just states things about a character, I find that I don't connect with the character as well — I know what the characters feel, but I never really feel what the characters feel in a meaningful way. I worry that makes no sense, but that's what happened for me with this book.
However, I do think the book has other things to offer, even if I have quibbles with the style. Gallaway's knowledge of the opera and of music in general must be impressive, and he's done a commendable job of trying to explain what it means to make art and what that feeling of being an artist can be like. I'm not a musician by any stretch of the imagination — I played clarinet for eight years as a kid and was never very good — but I know the feeling when music or art really moves you. I could never put that feeling into words, but Gallaway tries and succeeds in many cases.
I guess now that I think about it, the subtlety in the book isn't with the characters, but more within the plotting and pacing of the story. Gallaway weaves the characters in and out of each other's lives gracefully, without quite giving away the connections at any point.  I can definitely appreciate that. The way it all comes together in the end is a little messy and relies more on some magical stuff that I might have wanted, but it didn't feel out of line to me. Gallaway also is not afraid to explore darker themes of sexuality, illness, despondency, and death, which seems fitting for a book with the opera Tristan & Isolde at the center of it. Just be warned that it's a little graphic in parts, too.
While I wouldn't necessarily call myself a fan of this book, I can see lovers of music or art really appreciating that side of the story and perhaps connecting with Martin, Maria, Anna, and Lucien more than I did.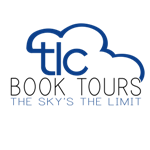 Other Reviews: The Lost Entwife | Wordsmithonia | Truth, Beauty, Freedom, and Books | Life in Review | Unabridged Chick | Dolce Bellezza | Rundpinne |
If you have reviewed this book, please leave a link to the review in the comments and I will add your review to the main post. All I ask is for you to do the same to mine — thanks!