Title: The Weird Sisters
Author: Eleanor Brown
Genre: Fiction
Year: 2011
Acquired: From the publish for a TLC Book Tour.
Rating:





One Sentence Summary: Three sisters return home after facing major failures to lick their wounds and help take care of their aging parents.
One Sentence Review: The Weird Sisters is a truly delightful book.
Why I Read It: Jen (Devourer of Books) mentioned on Twitter that she loved the author, the book description sounded like fun, and so I asked to join the tour.
Long Review: I've tried to start writing this review in my head many, many times, and I always get stuck after the first line: The Weird Sisters is a delightful book.
The book is the story of the three Andreas sisters — Rosalind (Rose), Bianca (Bean), and Cordelia (Cordy) — who return home, ostensibly, to take care of their sick mother. But really, each of the girls has failed in her own way and needs the safety of home, with their eccentric, Shakespeare-quoting father, small-town acquaintances, and each other, to figure out what to do next.
Other than the, "This book is delightful!" comment, I just don't know what else to say. So rather than just sit here staring at an empty screen trying to come up with words for a book I enjoyed so much, I decided to do a list:
5 Reasons You Should Read The Weird Sisters

1. It will help you appreciate the Immortal Bard, even if you are not a Shakespeare expert. I have a confession: I almost graduated from college having never studied Shakespeare, and I didn't mind that much. I've always considered that blasphemy for an English major. I finally studied Shakespeare abroad in London when I was a senior, which helped, but honestly, I was more excited about seeing Harry Potter naked than I was about most of the Shakespeare shows.
You'd think that disinterest would make me skeptical of a book with a father more likely to quote Shakespeare than have an actual conversation, with three girls who's names come straight out of the plays, with a title that comes direclty from Macbeth, but that was not true at all. Shakespeare references in The Weird Sister were at a level I found charming — just enough to make me wish I loved Shakespeare more, but not enough to make me feel like an idiot. Don't be afraid of the Bard, embrace him!
2. Eleanor Brown can write amazingly in second person. Good writing will often make or break a book for me. I can deal with all sorts of plot nonsense if the writing is good, but I will give up on an intriguing story the moment I pick up on a writer's tricks. It's a thing.
But Eleanor Brown can straight-up write. One of my favorite parts of this book was the fact that it was told in second person — always "We" and never "I" — a strategy that could have been gimmicky if not used carefully. It gave the sense of the sisters as a collective, a team, a group working together even when they were in disagreement. The opening paragraph just sets the tone:
We came home because we were failures. We wouldn't admit that, of course, not at first, not to ourselves, and certainly not to anyone else. We said we came home because our mother was will, because we needed a break, a momentary pause before setting off for the Next Big Thing. But the truth way, we had failed, and rather than let anyone else know, we crafted careful excuses and alibis, and wrapped them around ourselves like a cloak to keep out the cold truth. The first stage: denial.
3. It's a book you will want to re-read. The minute I finished this book, I wanted to read it again. I think partly because I read it in sort of a rush — whipping through it in just a couple of days — but also because there are many things to pay attention to. I wasn't sure how I felt about the end, and I wanted to re-read to see if I missed things that would change my mind. I liked seeing the ways the Andreas sisters grew up, convincingly and honestly, and wanted to experience that again.
4. The book is about people who love to read. As a person who loves to read myself, I feel immediate kinship with characters who can get lost in a good book. And the Andreas girls do that. They carry books with them everywhere, pulling them out at parties and in line, when their bored and when there are things they should actually be doing. It's comforting to read a book that is about people who love books, too.
The book also constantly reminded me of my own lovely sister, who's been an infrequent co-reviewer here on the blog. The Andreas sisters fight convincingly, in the way that I fight, lovingly, with my own weird sister.
5. It is a book that will make you smile. And really, I can't think of much that is better than that.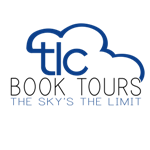 Other Reviews: 1330V | Steph & Tony Investigate | Jenn's Bookshelves | Books, Movies & Chinese Food | Caribousmom | I'm Booking It | Book Addiction | Life in Review | The Book Phantom |
If you have reviewed this book, please leave a link to the review in the comments and I will add your review to the main post. All I ask is for you to do the same to mine — thanks!