Even though I always love being a book blogger, I feel like there are some especially exciting events and projects going on right now in this corner of the blogosphere, and I wanted to take just a minute to share three of them with you.
2011 Indie Lit Awards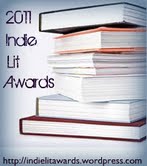 Earlier this year I posted quite a bit about my involvement with the Indie Lit Awards, and my role as the Director of the Non-Fiction panel. Apparently I did a good job last year, because I was asked to take that on again. I'm excited to report that the Non-Fiction panel is mostly intact from last year, with three of our four expert panelists returning.
The biggest news related to non-fiction is that the category has been split, with a new Biography/Memoir category that will be directed by a former non-fiction panelist, Florinda of The 3R's Blog. Personally, I think splitting non-fiction into two categories is a great decision. Memoirs are such different books than other more fact-based nonfiction, it will be good to assessing them separately.
The bloggers who will be serving as the voting members of the 2011 Indie Lit Award Non-Fiction panel are:
Since we're starting earlier this year, there is more time to pay attention to all of the great non-fiction books coming out this year. If you have suggestions — books you've read and loved, or books you think we may miss, please send an e-mail my way so I can keep my eyes open.
The Read-a-Thon is On!

The other most exciting thing in the land of book blogging is Dewey's Read-a-Thon, which is scheduled for Saturday, April 9. Right now I'm planning to read for the entire day, cheer for other bloggers a bit, and even give away a prize pack (or two) of some ARCs on my shelves.
And, of course, I'm already trying to come up with a pile of books to read. I decided I'm just going to read my own books — no review copies — since I want to just be able to read, relax, and not worry about doing reviews if I don't feel like it.
I learned last time that books for the Read-a-Thon should be short-ish, have a strong narrative, and remain consistently engaging. I've got a few books I hope fit the bill on my shelves, including:
I'm confident the list of possibilities is going to grow, probably with some more fiction, but this is what caught my eye right away.
BEA and BBC in NYC, Oh My!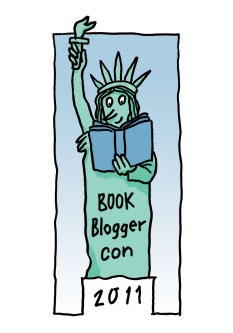 I just got around to registering for the Book Blogger Convention and Book Expo America yesterday. This is loads earlier than I did all that work last year, so I feel ahead, but it seems like many bloggers are already booking plane tickets. I do have my hostel picked out and some lovely book bloggers to "room" with, so things are getting organized.
If you have the opportunity to go to New York for even just a couple of days, both book events are a lot of fun. Last year I was only there for about two full days, and felt like there were so many more fun things I could have done. But I was a student and not quite employed, so it worked. This year I've got my vacation days lined up and some money saved — big city, here I come!
Edited to Add: If you aren't able to make it to either of these events in New York, which is the case for many people, you can still keep up with the action by following Armchair BEA, a virtual convention for people who aren't able to attend. It looks like a lot of fun!