Title: Moonwalking With Einstein: The Art and Science of Remembering Everything
Author: Joshua Foer
Genre: Literary Journalism
Year: 2011
Acquired: From the publisher for review for a TLC Book Tour.
Rating:





One Sentence Summary: Journalist Joshua Foer spent a year immersing himself in the art of memory, culminating in competing in the finals of the U.S. Memory Championship.
One Sentence Review: Foer's book is wonderful when exploring the ideas of memory, but lacks the same sort of passion when Foer focuses on himself and tying his experiences to broader themes.
Why I Read It: I usually enjoy books written by journalists who spend a year immersed in a quirky subculture, so this book seemed right up my alley.
Long Review: While I'm normally not the kind of reader that puts much stock into the blurbs on the back of a book, the authors who endorsed Joshua Foer's Moonwalking With Einstein are pretty impressive: Mary Roach, uninhibited science journalist who has covered sex, dead bodies, and space travel; Jonah Lehrer, an expert on decision-making and neuroscience; and Stefan Fatsis, a journalist known for his immersion journalism experiences. They're three of my favorite authors, and they're big names for a first book.
Happily, Moonwalking With Einstein, a well-written and amusing look at the world of memory science, lives up to most of the hype. The book opens at the 2006 U.S. Memory Championship, where Foer is facing off against the defending champion in the final round. We're then left with a series of questions: what does it take to become a memory champion, and why are we so obsessed with what we can and cannot remember?
The book is strongest when Foer is exploring the idea of memory and the way our impressions about the importance of memory has changed since ancient times. In his quest to understand how memory works, Foer spends time with mental athletes, neuroscientists, savants, and accidental amnesiacs. The book ranges widely, and that's part of it's considerable charm.
Unfortunately, the book loses some interest when Foer is talking about his memory training and work preparing for the memory championship. I got the sense that Foer didn't really care about memory championships or even winning, which makes the conceit of a piece of journalism like this one feel a little bit false. I expected that he would care more, or at least express some sort of passion for the art of memory, but the end of the book just sort of fizzles without a strong or cohesive ending that brings his personal experiences and research together effectively.
But that's about the only reason this book isn't a 5-star read, and it's not enough of a critique to not recommend the book for readers with even a passing interest in thinking about how we remember. Since I finished the book last week, I've had passages come up conversation regularly and I've been thinking about many of the points Foer makes. One of my favorites was about the idea of novelty as it relates to memory. As he explains,
Monotony collapses time; novelty unfolds it. You can exercise daily and eat healthily and live a long life, while experiencing a short one. If you spend your life sitting in a cubicle and passing papers, one day is bound to blend unmemorably into the next — and disappear. That's why it's important to change routines regularly, and take vacations to exotic locals, and have as many new experiences as possible that can serve to anchor our memories. Creating new memories stretches out psychological time, and lengthens our perceptions of our lives.
If that's not a great takeaway from a book full of anecdotes to think about remembering, then I'm not sure what is. Now get out there and lengthen the perception of your life.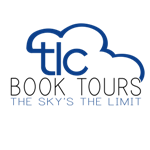 Other Reviews: Nonsuch Book | Debbie's World of Books | Book Club Classics | Ken Jennings | eclectic / eccentric | Man of La Book |
If you have reviewed this book, please leave a link to the review in the comments and I will add your review to the main post. All I ask is for you to do the same to mine — thanks!