This is a story about how a dare, an open-minded friend, and a bunch of unwanted books came together to create a new book club, tentatively called "Not So Great Expectations."
The players in this story are me and my friends Kristin and Katjusa. Kristin works at an office that has a bookshelf of free books people regularly borrow from. The excerpts below are edited Gchat conversations from earlier this week.
And so we begin!
---
Tuesday Afternoon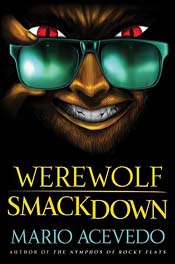 Kristin: We got a book into the office called Werewolf Smackdown — should I snag it for you?
Kim: Please do. I cannot think of anything I want to read more than that.
Kristin: I will pay you $5 to read and review it for your blog. Think about it.
Kim: OMG, it's the fifth book in a series.
Kristin: It's got all 5-star reviews on Amazon! You should read it, broaden your horizons 😀
Kim: Maybe you should read it 🙂
Kristin: Maybe I will.
Kim: This feels like a game of chicken neither of us will win.
Kristin: LOLOL. We could make it a book club book, then we all win.
Kim: WINNING!
I thought that was that, until the next day…
Wednesday Afternoon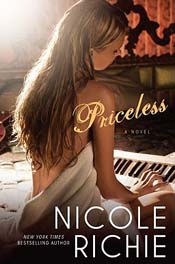 Kristin: Today we got Nichole Richie's new novel [Priceless] in at the office. OMG.
Kim: That cannot possibly be good.
Kristin: Depends on how much it's ghost-written, I guess. I actually like Nicole Richie.
Kim: How come?
Kristin: She's smarter than she gets credit for, and she's snarky.
[Extended conversation about The Simple Life and reality tv in general.]
Kim: So, question: Will her book be better or worse than Werewolf Smackdown?
Kristin: I don't know. I don't know that I have it in me to read both. Maybe you could read one and I could read one and we could fight about it. It would be a life-enriching experience for the both of us.
Kim: We'd be forced to address our pre-conceived notions about novels by celebrities and campy vampire genre fiction.
[Extended debate about who would read what, resulting in a coin flip from another friend to break the tie. I end up with Priceless and Kristin gets Werewolf Smackdown.]
Kristin: I feel like we're really going to expand our horizons with this experiment …
Kim: I certainly hope so
Kristin: … or we're going to waste hours of our lives that we can never get back. One or the other!
Kim: Yes! let's try to be more like Katjusa — approaching everything with an open mind.
[Kristin posts about the then-called "Katjusa Experiment" on Facebook, and Katjusa joined the conversation.]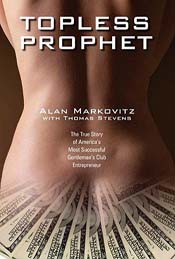 Katjusa: Awesome. I'm participating, too! I still have an unread autobiography from the office stack: Topless Prophet: The True Story of America's Most Successful Gentleman's Club Entrepreneur.
---
Thus, the formation of the "Not So Great Expectations" reading group.
If you chose to just skim over my edited Gchat conversations from the last few days, the gist is this: My friend Kristin works at a place that has a shelf of free books that people frequently take from. She found Werewolf Smackdown by Mario Acevedo and Priceless by Nicole Richie on the pile, and though a series of escalating dares we decided to each read one.
I know the conversation smacks of genre-snobbery in reading, and while part of me wants to apologize for that, I have to confess that I'm a book snob. I try not to judge people for reading books they enjoy, but I do judge books pretty regularly — I know my tastes pretty well, and can usually tell when a book just isn't going to be for me.
That said, our third friend, Katjusa, is someone I have always admired for having an open-mind and open personality. She is equally as likely to love a great new indie band as she is to appreciate going to a Vanilla Ice concert. After Kristin and I re-framed the dare as a challenge to be more open-minded about the possibility of books, I got more excited about it and I'm, oddly, looking forward to seeing what the Nicole Richie book is all about.
So there you have the reason I have Nicole Richie's latest book, Priceless, on my TBR pile for April.