Title: The Paper Garden: An Artist Begins Her Life's Work at 72
Author: Molly Peacock
Genre: Nonfiction
Year: 2011
Acquired: From the publisher for review as part of a TLC Book Tour.
Rating:





Two Sentence Summary: At the age of 72, Mary Delany invented the art of collage after seeing a geranium petal fall to the table. This is the story of how she got there.
One Sentence Review: The images of flowers and beautifully descriptive writing make this book an enjoyable read, even when some parts of the story feel extraneous.
Why I Read It: I think the cover really grabbed me when I first saw it, and I loved the idea of reading a book about a person who found her calling late in life.
Long Review: By the time she was 72, Mary Delany had lived a pretty full life. Married off to a drunk as a teenager then widowed while in her twenties, Delany went on to live a life she was in control of at a place and time — France in the 1700s — when that wasn't common. When she was 43, Delany married a friend of Jonathan Swift's, a marriage full of middle-aged love. After her husband passed away, Delany planned to spend her retirement among friends. However, inspiration from a companion's extensive collection of exotic plants — as well as her life-long love of crafts — led her to begin creating intricate flower collages late into her life.
By the time she could no longer see well enough to create her flower cut-outs, Delany had produced 985 "mosaicks" in 10 years, gaining recognition and admiration far after the time one might expect it to occur. In The Paper Garden, poet Molly Peacock pieces together Delany's life and artistic work, drawing parallels between the mosaicks, Delany's life, and her own experiences.
The thing that struck me most immediately about this book was the truly graceful writing. Peacock uses a poet's eye for the perfect word and careful rhythms to set a tone for the book. I just love this image from one of the early chapters, about Mary's childhood, and the little swarm of girls she attended school with:
Twenty little petticoated girls, all of them scissoring, must have made the room of the French refugee Mademoiselle Pulle seem like a cage of hummingbirds. Even under the restraints of the eighteenth century — the mini-corsets and posture boards — the London rooms of Mademoiselle Puelle's school for girls in 1706 might have been vibrating slightly out of control with the flying intensity of twenty self-possessed tykes from families with elegant histories and distinguished names. Mary, too, had a distinguished name: Granville.
Peacock's descriptions of the flowers, including commentary on the sexuality of the images, are even more lovely. Matched with the images included with each chapter, it's almost as if the reader gets to experience each flower twice.
This leads to the second great thing about this book: the artwork. Each chapter opens with a particular mosaick flower, and Peacock spends much of the book writing about the image and how it may have related to Delany at a particular time in her life. The images — even in black and white, which I had in my ARC — are just beautiful. The combination of image and lush descriptions made for an enjoyable read. (Edited to Add: The photos in the finished version are in color — I'll definitely be grabbing a finished copy to take a look at them.)
The one factor I wasn't as sure about as I read was the way Peacock compared herself and her life to Delany. By the end the comparison made a little sense — Peacock was using herself and some of the other women she spoke with as examples of how one can find creativity and flexibility late in life like Delany did. However, as I read the book, I kept being annoyed when Delany's story would stop and Peacock would start writing about herself. Delany is more than interesting enough to stand up on her own, and her story really outshines the other narratives.
But like I said, by the end of the book, the comparisons started to make more sense. Delany becomes an example for all women or artists and an exemplar of the idea that art can come at any time and from any person, provided they have the time to truly invest. Delany's flower collages are truly works of art, and I'm glad to have spent time learning about them by reading this book.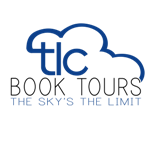 Other Reviews: Unabridged Chick | Alison's Book Marks | Library of Clean Reads |
If you have reviewed this book, please leave a link to the review in the comments and I will add your review to the main post. All I ask is for you to do the same to mine — thanks!