Oh, Sunday… you always come too soon. This morning is pretty chill, but this afternoon Boyfriend and I will be heading to our wine-tasting group, WASTED. The theme this month is wine and music, which I think will be a lot of fun.
I'm not much of a music expert — I mostly listen to Pandora rather than purchasing new music for myself — so Boyfriend was in charge of picking out selection this month. I honestly can't remember what he chose at the moment, but we bought an assertive South African red blend to go with it. Should be interesting!
Other than that, this week has been full of lots of little things, some bookish, some not.
Sister's Book Club is Back!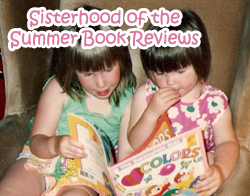 Two summers ago, my sister Jenny and I did a sister's book club where we each picked a favorite book and required the other one to read it. We then did a few partner reviews, which were fun since she and I come at books from such very different perspectives. I do love my nonfiction, and she's and avid reader of YA and women's fiction.
In our first iteration, we read a bunch of great books: The Memory Keeper's Daughter, The Truth About Forever, and The Time Traveler's Wife.
This year we decided to do something a little different — we'd each pick out a book we wanted to read but haven't, then we'll experience reading them together for the first time. I'm picking a Margaret Atwood book for us — Alias Grace — because I love Margaret Atwood and I found an extra copy of this one at Half Price Books when I went there yesterday.
She told me she's debating historical fiction titles, but hasn't decided on one yet. In her first e-mail of ideas she mentioned March by Geraldine Brooks, To Dance with Kings by Rosalind Laker, and The Help by Kathryn Stockett. I can't wait to see what she picks! Anyone have suggestions for her?
The Gym!
The big news is that I signed up for a gym membership again, which is exciting since I really want to start exercising regularly. Plus, I will give me an excuse to start using my Nook again, which I bought mostly just so I could read more easily at the gym. Taking regular books on an elliptical is usually bad news. Since my gym attention span is limited and fleeting, I usually end up reading something light while I'm there.
This week I started The Center of Everything by Laura Moriarty after an enthusiastic mention about the book from Melissa (The Betty and Boo Chronicles), and because it was on sale for a penny around Mother's Day. I'm cheap… so sue me!
In keeping with the "I refuse to pay real money for ebooks because they don't seem like real books" spirit, I also "splurged" during Unbridled Books' three-day ebook sale and picked out four titles for a total of less than four dollars (the books were on sale for 25 cents, but with sales tax it came to $3.20). My collection now includes:
The only one I knew anything about before buying it was The Singer's Gun, but I found some good reviews from trusted bloggers on the others, so I'm sure they'll be fun. Hopefully the promise of some great books will be enough to get me off my butt and to the gym in the next several months.
So that's the news around here. How is your Sunday going?