Title: Next to Love
Author: Ellen Feldman
Genre: Fiction
Year: 2011
Acquired: From the publisher for a TLC Boor Tour
Rating:





Next to Love begins in December 1941, in the months before the first American troops are sent to Europe and the Pacific to fight in World War II. It's a frantic time — young couples getting married before they're deployed, families saying goodbye to husbands and sons, and women being left behind to fill the jobs men used to have. By the end of 1944, soldiers are returning (or, in many cases, not returning) home, and life tries to settle back into familiar rhythms.
The book follows three friends — Babe, Millie, and Grace — through these tumultuous times, alternating points of view with each chapter. All three send husbands off to war, and each one responds to the aftermath of the conflict in a different way. Through these women and their experiences, Feldman touches on topics like PTSD, anti-Semitism, the Civil Rights movement, women's rights, mental illness, labor relations, and other historical and personal moments that often serve as the backdrop for entire novels.
In contrast, Next to Love doesn't settle into any of these topics for very long — there's just a hint of each before the story moves on to another time or place or character. For a long time, I couldn't quite figure out why that was the case. I couldn't figure out why the novel wouldn't delve into any of these meaty topics, and, equally perplexing, why I didn't seem to mind the fly-over treatment of these serious issues.
But Next to Love isn't a book about any of those moments. It's a story about family, about how families change, and about how each person or generation changes the way we think about what family means. She could have kept writing this book through the '70s, '80s, '90s, and today and explored many of the same themes set against different historical moments. Feldman has written a book that's much bigger than a story about what happens after a war.
It was hard for me to read the book and not compare it to Sarah Blake's The Postmistress. I mean, the book opens with Babe working in the Western Union office and contemplating the power she has in the moments when she is the only person privy to the news that comes from the Department of Defense (the exact dilemma at the center of The Postmistress).
But I think Next to Love is a better written book.One passage I love came late in the book, when Babe is sitting down to dinner with her husband, Claude:
She looks around the  den and feels even worse. Claude is alive and well, almost. They own a house. They have two cars in the garage, both used but still an astonishing number. If anyone had told her before the war that she would have all these possessions, she would not have believed it. Now she takes prosperity for granted. They all do. They are awash in houses, and cars, and washing machines, and television sets, and air conditioners, and dishwashers, and deep freezes, and pressure cookers, and extension telephones, and Polaroid cameras, and stereos, and long-playing records, and power tools, and every other convenience they never knew they needed. So why is she dissatisfied? What is wrong with her? Why, now that Claude is getting better, is she falling apart? She hates the thought. She does not want to believe that his illness held her together.
Back in college I had a number of professors in the English department that gave quote identification tests — they'd pull passages from the poems and stories we'd read, then we'd have to identify what piece each quote came from and why it was significant. If you put The Postmistress on a test like that, you'd be hard-pressed to tell the writing apart from most other women's fiction. Next to Love, on the other hand, is a book with a writing style that was unique, identifiable, and interesting — a trait I enjoy. Add that to the strong characters and multiple narrators and you end up with an enjoyable book to read.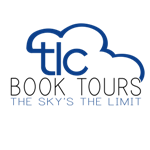 Other TLC Book Tour Reviews:  Unabridged Chick | Reviews from the Heart | Diary of an Eccentric | Deb's Book Bag | Books Like Breathing | Life in Review | Girls Gone Reading | BookNAround | Chaotic Compendiums | Book Reviews by Molly | girlichef | Acting Balanced | Melody & Words | The House of the Seven Tails | Rundpinne | Man of La Book | 2 Kids and Tired Book Reviews | Simply Stacie | Books and Movies | A Fair Substitute for Heaven | That's What She Read | Book Addiction |