In case you were counting, I missed reflecting on my July reading and setting up a reading list for August. With The Move it just didn't seem like it mattered much, and since my August reading was so skewed towards fiction, I doubt I would have stuck with a list anyway.
But as of today I've been at my new job three weeks, almost all the boxes are unpacked, and I've been settling (slowly) into my new routine (if being a newspaper editor even has a routine… so far every day has been totally different from the day before).
I decided to start doing the list a little different. Instead of  just putting together a list of books for the month, I decided to divide them out based on priority: have to read, should read, and want to read.
Books I "Have" To Read
I put "have" in quotes because I really don't have to read anything I don't want to. These are just books that have a more firm obligation tied to them like choices for a book club, a book tour, or a freelance review.
Books I Should Read
These books are review copies being published this month (or books I missed in the past that I still want to get to), books from the library, or community reads I'd like to participate in.
Books I Want to Read
These are the random books calling my name from my shelves RIGHT NOW.
R.eaders I.mbibing P.eril VI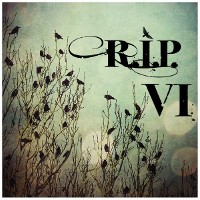 I'm not normally a challenge person – in the past I've found that the minute I make a challenge list I lose all motivation to read the books on it – but decided to sign up for R.eaders I.mbibing P.eril VI this year because I already have some haunting nonfiction to read in September and October.
To be safe, I'm signing up for Peril the Second, which is to read two books that are mystery, suspense, thriller, dark fantasy, Gothic, horror, or supernatural. The two at the top of my list are:
So… that comes to… 11 books. That's a lot, but it's probably doable since the RIP books could wait until October. And I'll probably stray from the list, depending on my mood, but at least it's back on the table as a guide.
Any suggestions for which book to start with (after The Art of Fielding, of course)? What books are you looking forward to this fall?
PHOTO CREDIT: ROB WARDE VIA FLICKR