I had a request on Twitter today to share some more recent pictures of my darling cat, Hannah. I got Hannah almost two years ago from the Humane Society. She was stray, abandoned along with a few other young cats.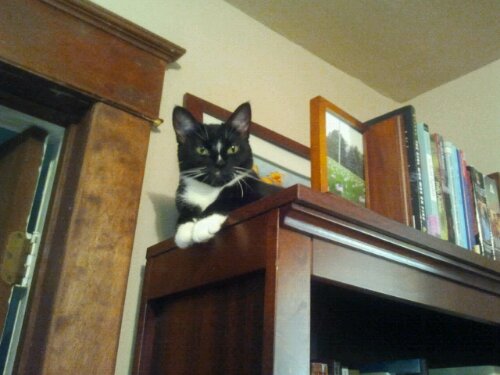 Honestly, I'm not sure how she got up there. Mysterious!
Hannah is my first real pet, so I've had a bit of a learning curve trying to figure out what she does that's normal cat behavior and what's part of her own persnickety personality.