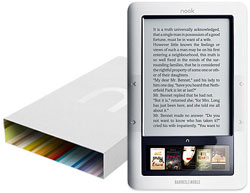 Earlier this week I posted about some of my favorite online sources for finding great essays to read, but the post was light on actual recommendations. I've been slowing working through some short nonfiction on my Nook — individual pieces you can buy for between $.99 and $2.99 at the online book retailer of your choice — that I wanted to review. So here they are, in no particular order:
'How a Book is Born: The Making of The Art of Fielding' by Keith Gessen
"How a Book is Born" is a version of an article that appeared in the October 2011 edition of Vanity Fair, which takes a look at the story of how The Art of Fielding, a book about baseball by Chad Harbach, came to be. Gessen, a friend of Harbach's, has been around since the book was just a few chapters being critiqued at an MFA workshop, so he is able to give a really great insider/outsider perspective.  Just like The Art of Fielding is more than a book about baseball, "How a Book is Born" is more than a story about a book about baseball. It's a quick, insider look at the world of publishing and the life of a book that I highly recommend.
'The Baby Chase' by Holly Finn
I was not entirely enamored by Holly Flinn's "The Baby Chase," which chronicles her struggle to conceive a baby through in vitro fertilization. Although Flinn is sympathetic, knowledgeable, and often quite funny, the piece felt a little pushy to me. There was this sense that women who could still have children, were still within the age range where getting pregnant is likely, should do it right away. I get that Flinn's point was that if you want to have kids, don't wait too long before age makes it dificult, but I didn't feel like she acknowledged the number of women who don't want children, or may not realize they do until later in life. I'm not sure how to articulate it… something just pushed the wrong buttsonf or me.
'Cooking Solves Everything' by Mark Bittman
If you want to read a short version of an argument about why cooking for yourself is a good idea, Mark Bittman's "Cooking Solves Everything" could be just what you're looking for.  I think this felt a little flat to me because I read it right after reading The Kitchen Counter Cooking School by Kathleen Flinn, and they cover a bit of the same territory. However, I think Bittman's piece is a bit more political and wide-ranging, making a case that cooking can be a political act. I guess this sits a bit in between Flinn's book and another popular cooking manifesto, The Ominvore's Dilemma by Michael Pollan, but is much shorter than both!
'A Killing in Iowa' by Rachel Corbett
Set in rural Iowa, "A Killing in Iowa" is Rachel Corbett's investigation into the night the man she considered to be a father killed his girlfriend and then himself. Shielded from the event for years by her mother, when Corbett learns the details of that night, she starts an investigation to try and figure out what happened to turn a man into a killer. As much as this is really gripping true crime story, it's also a portrait of life in rural America and the way poverty and violence can be intertwined. I liked this one very much, even if Corbett doesn't quite bring all her conclusions together by the end.
So that's what I've been reading, in between books, anyway. I've got a few more on my Nook that I'm excited to get to soon — "Joan" by Sara Davidson, "The Fearless Mrs. Goodwin", and "The Getaway Car" by Ann Patchett — so expect some more short reviews coming soon.