Happy Sunday! I'm writing this post on my tablet, so I apologize for typos. I am not very good at typing on the on-screen keyboard yet, but I don't feel lime turning on my computer yet today. I know, #firstworldproblems.
Anyway, I had a pretty slow reading week this week, mostly because work was crazy busy and I just couldn't find the energy to read when I got home in the evening. I also didn't get any reading or blogging done last weekend because I was home in the Twin Cities hanging out with my sister who was home on spring break. But late in the week, I finally managed to settle down a bit and finished both The Reconstructionist by Nick Arvin and House of Stone by Anthony Shadid.
The weather this week was gorgeous, especially for March in Minnesota, so I got to read outside, which was amazing. All the birds outside the window have made Hannah a bit nutty too. We've all got spring fever around here, it appears.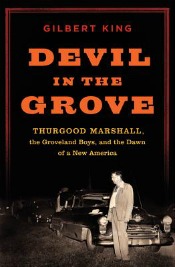 This week's problem came after I finished both of those books — I could not figure out what to read next! I have so many great books on my bookshelves, and so many that I either want to read or have some sort of obligation to read, I just couldn't make up my mind. I think I started and put aside four books before I finally made Boyfriend choose one for me, Devil in the Grove by Gilbert King. It's a "searing, historical, Southern Gothic" (jacket copy) story about Thurgood Marshall battling for justice in the South just before arguing his most famous case, Brown v. Board of Education. I'm only about 40 pages in, but I'm already engrossed.
I'm hoping to get a lot read in that one today, plus catch up on the chores I didn't do yesterday because I had to work for a big chunk of the day. I'm also excited that we'll get to announce the winners of the Indie Lit Awards this week. I'm hoping to post my reviews of all the books this week, since we've been embargoed from taking about them before the announcement… I just have to, you know, write those reviews (well, three of them… I have two done).
So anyway, that's the big news from from rural Minnesota this week. I have to cut this off now; typing on the tablet is starting to get annoying. Have a happy Sunday everyone — what are you reading today?