Title: Before the Rain: A Memoir of Love and Revolution
Author: Lusita López Torregrosa
Genre: Memoir
Year: 2012
Publisher: Houghton Mifflin Harcourt
Acquired: From the publisher for participation in a book tour with TLC Book Tours
Rating:





Review: In 1985, Lusita López Torregrosa was married to her career as an editor on the foreign desk at a major American newspaper. Recently out of a relationship, Torregrosa's work provided "a semblance of ordinary life" at a time when she was struggling. Then Elizabeth entered the picture, a "bookish and terribly proper" writer for the newspaper's city desk. When Elizabeth is given the opportunity to serve as a foreign reporter in the Philippines, Torregrosa decides to follow her. While there, the women make a life for themselves in a country marred by political turmoil. When they are forced to return to the United States, however, their relationship struggles to breathe in this new place.
Before the Rain is as much a love story to the Philippines as it is a story about two women building their lives together. Torregrosa's writing of place is stunning and lush and just so lovely to read – it's impossible to not be transported every time she writes about their experiences in this new place. I loved, for example, this closing scene from Torregrosa's first visit to the Philippines, just before she decides to take a leave of absence from her job to spend a year writing so she can be with Elizabeth:
We took a dirt road past shacks and beer stalls and at the end of it we found the resort, the main building a large, airy shed of concrete with a tin roof. It wasn't the enchanting pavilion, the white beaches, we had in mind, but having gone so far and having a day to ourselves, we ran up to the reception desk and signed up for a raft. Cheap, ten pesos for half a day. …

Out on the water there were dozens of bancas, narrowly-tailed boats, loaded with families. Vendors in cutoff shorts and rubber sandals, their skin charcoaled in the sun, their bodies fish-bony and sinewy, waded through the water, carrying boxes of food, beer, and ice cream. We hired two of them to pull our bamboo raft into the water and they anchored it about two hundred feet from the shore. …

The water was so clear you could see the bottom. Elizabeth dived in and out, and I dangled my legs off the raft, splashing water on my face and arms to keep cool. I rarely went into the water. I only wanted to smell it, to feel it near me, to feel it like the air. I watched her body swivel, and the changing light on the waves, and the sun spots skittering under water. Around us the boats swayed, like floating huts. Kids jumped naked into the sea, teenagers danced to boom boxes, and men tossed their empty bottles over their shoulders. …

She stretched out on the raft to dry in the sun, her hand shading her eyes while she looked at me. We were alone in the world, it seemed, hardly stirring, swaying softly with the waves. …
I think Torregrosa really has the reporter's instinct of telling details, and uses the skill so well when writing about place. Unfortunately, she doesn't quite match that level of awesome when writing about people.
For a love story set in a place as sexy as the Philippines, Before the Rain is a surprisingly chaste book. That's not to say that I was expecting a romance novel, but rather that Torregrosa never really showed me the deeply romantic part of her love story with Elizabeth. Even reading between the lines, whole sections of the book felt more like the story of a deep friendship than a passionate affair that would prompt two people to leave their husband/job/country to be together.
It was different (that's not a good word, but I'm drawing a blank at the moment) to read a book about a lesbian couple that doesn't focus on coming out or struggling with sexuality. Torregrosa implies several times that they received some questions about their relationship and that Elizabeth, in particular, had reservations about it as it related to her family or reputation, but the book doesn't spend much time delving into those topics. I get the sense that given the time of this relationship, they were never able to really share it with the people they loved most — a deeply melancholy coda to a love story that already has a lot of sadness in it.
I guess in the end the reason this book maxes out at four stars for me is because there just felt like there were too many things left unsaid. While I absolutely respect Torregrosa's right to privacy and (I suspect) her effort to protect Elizabeth in some way, I couldn't help feeling throughout that if Torregrosa pushed just a little bit more she'd get to the deep emotions of this relationship that are heavily implied but never illustrated.
Still, the writing and sense of place are simply marvelous, and I recommend the book for those pieces alone, particularly if you enjoy books set in exciting foreign places told by people who can intimately capture the beauty of those places in lovely detail.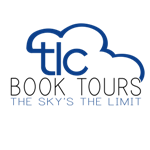 Other Reviews: Unabridged Chick | Dreaming in Books | A Reader of Fictions |  Between the Covers | Book Club Classics! |
If you have reviewed this book, please leave a link to the review in the comments and I will add your review to the main post. All I ask is for you to do the same to mine — thanks!