Title: How the French Invented Love: Nine Hundred Years of Passion and Romance
Author: Marilyn Yalom
Genre: Nonfiction
Year: 2012
Publisher: Harper Perennial
Acquired: From the publisher as part of a book tour with TLC Book Tours.
Rating:





Review: For the French, love is something to celebrate. For centuries, the French have situated themselves as guides to the world of love. In How the French Invented Love, author and French professor Marilyn Yalom takes the reader on a wide-ranging journey of the multitude of ways that the French celebrate love.
Throughout the book, Yalom relies heavily on literary and cultural criticism to explore French ideas of love, starting with the twelfth century "patron saints" of French love, Abélard and Héloïse, and tracing how ideas of love in France have shifted over time. Her examples equally favor historical and fictional figures, along with the authors and artists who created them. At times it feels like Yalom is too tempted to equate characters with their creators, but the similarities are also hard to ignore.
One of the things I enjoyed most about the book was how well Yalom balanced out the scholarly bent of her writing with engaging asides about her own experiences with French love. Most often these digressions played out with short stories about French relationships she had observed, but Yalom also sometimes wrote about herself, including her time studying in France and her own romances. Her enthusiasm for her work and these stories clearly shines through.
Although the book is wide-ranging in its considerations of love, I think Yalom ultimately concludes that it's difficult to say that love is only one thing or another. If the history of the French is to tell us anything, it's that love comes in many shapes and sizes, and that a relationship that makes one couple happy isn't necessarily the relationship that will work for anyone else. As Yalom writes in her conclusion,
For love in its infinite variety refuses to be bound by any outside notions of what it should be. It can take the form of irresistible passion and mutual ecstasy, or mental understanding and sweet harmony, or disharmonious jealousy and rage, to mention only some of its most notable forms. It can begin with silence, hesitation, double entendre, hidden desire, before finding the words that capture one's feelings. The formal declaration of love can be little more than a whispered "Je t'aime" or a drawn-out exposition designed to inspire a reciprocal declaration. When one says, "I love you," it is always in the hope that the beloved with feel the same way and repeat the magic formula. The French … tend to be fluent in love speech. For centuries they have promoted love as an emotional and verbal engagement, a union of heart and mind, a passionate symphony that pulls out all the stops.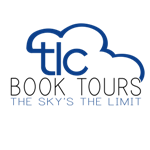 Other Reviews: The Year in Books | Unabridged Chick | Doing Dewey | Take Me Away |
If you have reviewed this book, please leave a link to the review in the comments and I will add your review to the main post. All I ask is for you to do the same to mine — thanks!