This week, Book Riot, a bookish website I regularly contribute too, published it's Best Books of 2012 list. For the list, editors asked each Riot writer to share two of their favorite books published in 2012. It is, I would venture to guess, one of the more eclectic best of the year lists, and I've already added books to my toppling TBR pile from reading it.
It was really hard to narrow down my two picks, but I comforted myself by planning out a full week of different book lists inspired by my reading life in 2012 for later this month (I can't wait to share them). But, as a teaser to both those lists and Book Riot's big best of list, I wanted to share my two picks for Book Riot with you here:
Fooling Houdini by Alex Stone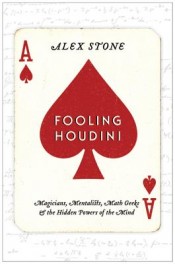 Fooling Houdini was, hands down, the most delightful, nerdy and fun book I read this year. Ever since he was a kid, Alex Stone loved magic. As a physics graduate student at Columbia University in New York City, he discovered the world of real-life magicians, complete with back-room secret societies, three-card monte games on the streets, and research in cutting-edge psychology labs. Stone's journey to magical superiority begins with an embarrassing showing at the Magic Olympics and ends with the story of how he developed a signature card trick that combines his love of physics with the study of magic. This entire book is a completely engaging look into a subculture built on secrets that combines elements of science, psychology, neuroscience and history into a wonderfully geeky narrative that should appeal to fiction and nonfiction lovers alike.
Wild by Cheryl Strayed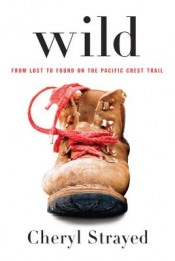 When she was in her mid-twenties, Cheryl Strayed made the remarkably foolhardy decision to hike the Pacific Crest Trail from the Mojave Desert through Washington state alone, without any training or previous distance hiking experience. In the wake of her mother's death and her failed marriage, Strayed viewed the trail as a place to piece back together her life and find herself once again.
There has been a ton of praise for Wild this year, and I, for one, agree with nearly all of it. While some readers I admire have criticized the book for feeling whiny or self-indulgent or criticized Strayed for her nearly fatal lack of thought going into her hike, I simply couldn't be bothered to mind those things during the single sitting it took me to read this book. I loved the voice and maturity that Strayed brought to looking back on her life, and the way she was able to take her single extreme experience and make it feel somehow universal and understandable. I was absorbed from beginning to end, and am looking forward to revisiting this one in the years to come.
So there you have it — two of my favorite reads from 2012, with a promise of more to come soon. If you're curious about what the rest of the Rioters are reading, check out Book Riot's Best Books of 2012.