Although Tumblr seems to have fallen by the wayside when it comes to social networking popularity, it's still home to one of my guilty pleasure on the Internet: pop culture mash-ups. I love stumbling (tumbling?) across a blog that combines bits from my favorite pieces of pop culture to create something new and funny. Instead of a regular post today, I thought I'd share three of my favorites (and one bonus mash-up from Twitter). In no particular order:
In this blog, two of my favorite shows meet: Downton Abbey and Parks and Recreation. Although it's hasn't been updated recently, the short archives are well worth scrolling through.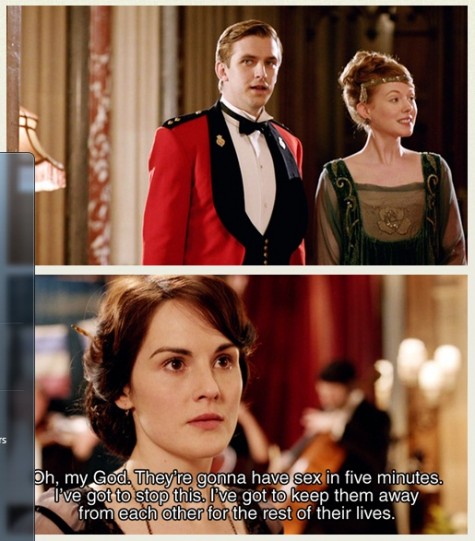 Slaughterhouse 90210 is my favorite Tumblr of all time, and a perfect place for people who are television and literature lovers. With each post, creator Maris Kreizman combines an image from television with a quote from literature. It's fabulous and funny and often sad, all at the same time.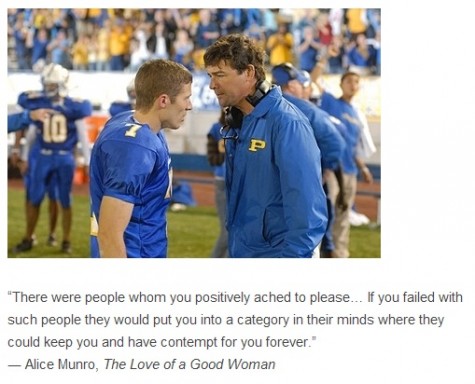 Ever since The West Wing appeared on Netflix Instant back in December (I think), I've done almost nothing but rewatch the entire show. Honestly, is there any better season of television than the first season of The West Wing? I think not. Anyway, I recently came across this excellent Tumblr, which mashes together screenshots from the show and lyrics from Kanye West songs. It's brilliant.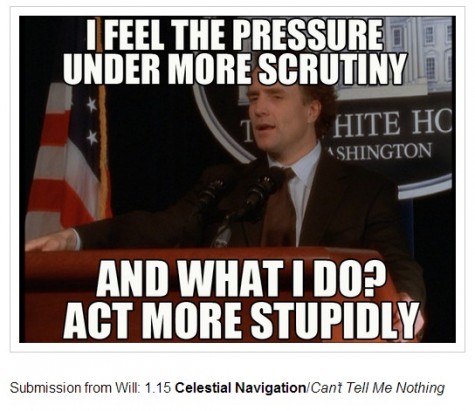 Bonus: @DowntonWire, a Twitter feed from Downton Abbey in West Baltimore, with tweets like this: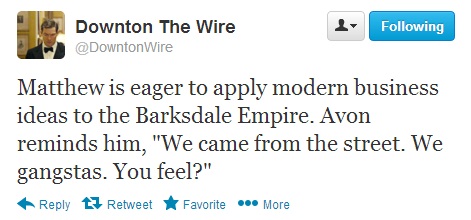 What are you favorite pop culture mash-ups? Any Tumblrs or Twitter feeds to suggest?