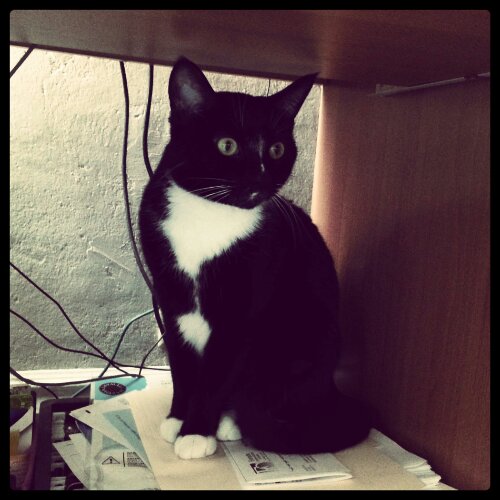 Time // 10:10 a.m.
Place // At my desk in my office. I contemplated writing somewhere else to spice it up, but I'm feeling lazy this morning. 
Eating // A banana and chocolate chips… my plan to eat healthier and move more in March has gotten slightly derailed.  
Drinking // Bigelow Lemon Lift tea

Reading // This weekend I started Jeff Chu's investigation/memoir Does Jesus Really Love Me? A Gay Christian's Pilgrimage in Search of God in America. I'm about a third done and so far it's just excellent. Unless things go awry in the end, I think I'll be rating this one pretty highly.
Watching // After I Bloggiesta-ed like a boss yesterday, I got caught up on The Lizzie Bennet Diaries, an online adaptation of Pride and Prejudice told through a series of video diaries and other new media. I'm finally caught up and OMG that KISS! Now I really want to read P&P.
Listening // I started listening to NPR Music's 100 Favorite Songs of 2012 on Spotify, which is really fun. It's almost entirely artists and songs I don't know (I'm not a new music adventurer), but it's a really fun, up-beat list.
Pondering // I've been thinking a lot about work this week. I love my job as a small town newspaper editor, despite the fact that there are a million things I don't know and a million ways I could do this job better. Most weeks I'm inspired by everything that I don't know because it means that I have ways to grow and improve. But some weeks the weight of all this stuff I don't do well yet really gets me down. This has been one of those weeks, so I've had to ponder ways to get myself over this mental hump and back to doing the best I can.
Blogging // Like I said before, I've been working hard during the Bloggiesta this weekend. The big projects I wanted to get done were updating my About Me page and changing my Review Policy. I decided that I'm no longer going to accept fiction books for review. I'm still going to read fiction, but it will be entirely on my terms: books I buy or books from the library. I don't accept much fiction now, so I doubt anyone will really see a change but it felt like a relief to finally put that out there.
Hannah, pictured above, was a big help yesterday. She spent much of the morning under my desk, messing with my computer cords and knocking over stacks of paper I haven't filed yet. Thanks cat!
Promoting // I'm really proud of the two reviews I posted this week, one of Big Data by Viktor Mayer-Schönberger and Kenneth Cukier and Capital of the World by Charlene Mires. I hope you'll check them out!
Hating // The weather!! It's been freezing (below zero) all week, which is normal for Minnesota in the winter but awful for the spring. Luckily (?), we're supposed to get above freezing by the end of the week, so that's something…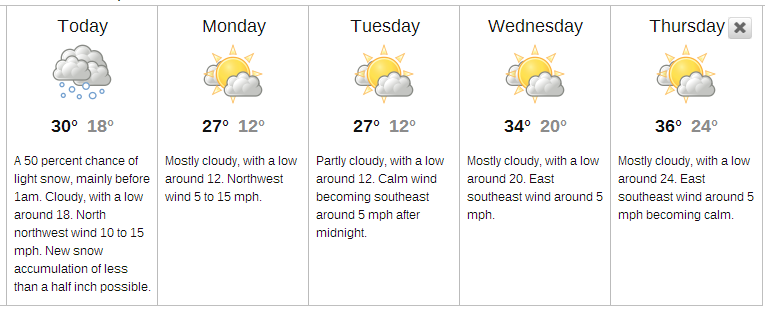 Anticipating // I'm hoping for a full and productive day, despite sleeping in much later than normal. I want to knock off several more items from my Bloggiesta to do list (especially finishing a book and getting two more posts written for the week… and answering e-mails). I would also like to get to the gym, but we'll see if I can force myself out of the house.
Happy Sunday, everyone! What are you reading today?