Title: Capital of the World: The Race to Host the United Nations
Author: Charlene Mires
Genre: Nonfiction
Year: 2013
Publisher: New York University Press
Acquired: From the publisher as part of a TLC Book Tour
Rating:





Review: At the end of World War II, the newly-created United Nations was on the hunt for a headquarters. Well, sort of. The leaders of the United Nations were trying to figure out how to make their organization work. A headquarters was low on their priority list. But enthusiastic government officials, business leaders and citizens from cities around the United States recognized that, eventually, the United Nations would need a to find a headquarters.
Not the type of people to stand back and wait, these civic boosters — leaders from San Francisco to Boston to the Black Hills of South Dakota — threw themselves into an unofficial contest to prove that their hometowns would be the best place to house the new world center for global democracy. In Capital of the World, history professor Charlene Mires tells a story of how differing visions for the Capital of the World threatened to undermine the goals of the United Nations before they even had a building and the diplomats who worked to hold the organization together.
In Capital of the World, Mires does one of my favorite things — she takes an event that seems familiar and manages to show how much I didn't know about how it happened. Until I read this book, I hadn't given much thought to how the United Nations came to be or ended up in New York City. But the story of how this organization found a home, and the utter craziness it caused in communities around the United States is really a fun one.
Although this book is a little more on the academic side than I tend to read (it's from a university press, after all), I thought Mires did a lovely job highlighting the drama and humor in the entire process while still writing a book with serious academic chops. It took me awhile to figure out how to illustrate what I mean, but then I remembered this passage:
Time and time again during the summer of 1945, negotiators for the United Nations motored from new York City to Westchester County, New York, and Fairfield County, Connecticut, the two suburban counties where they hoped to find a site for a headquarters. But in the meeting rooms of county and municipal authorities, it became clear that even diplomat who had served kings and presidents, who had kept governments afloat in exile during the war, and whose nations had subjected entire populations to colonial rule, were no match for local governments and suburban property owners.
When I read this section, I actually laughed out loud. I'm a government nerd and small town journalist, so I know all about the terrible, amazing power of local government. If that's not the kind of dork humor that makes you giggle, this book is probably going to seem a little dry to you.
But if the idea of diplomats being derailed by suburban soccer moms makes you smile, if you love history and the stories about how organizations came together to accomplish goals and chart a path towards the future, then Capital of the World is a book worth checking out.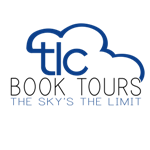 Other Tour Stops:  A Bookish Affair | Padre Steve | Patricia's Wisdom |  Man of La Book |   BookNAround |  Suko's Notebook |  Knowing the Difference (March 25) |  Fifty Books Project (March 26) | The Relentless Reader (March 27) | West Metro Mommy (March 28) | The Future American (April 1) |  Lisa's Yarns (April 3) |
If you have reviewed this book, please leave a link to the review in the comments and I will add your review to the main post. All I ask is for you to do the same to mine — thanks!