Title: The New Republic
Author: Lionel Shriver
Genre: Fiction
Year: 2012
Publisher: HarperCollins
Acquired: From the publisher as part of a TLC Book Tour
Rating:





Publisher's Summary: Edgar Kellogg has always yearned to be popular. When he leaves his lucrative law career for a foreign correspondent post in a Portuguese backwater with a homegrown terrorist movement, Edgar recognizes Barrington Saddler, the disappeared reporter he's replacing, as the larger-than-life character he longs to emulate. Yet all is not as it appears. Os Soldados Ousados de Barba — "The Daring Soldiers of Barba" — have been blowing up the rest of the world for years in order to win independence for a province so dismal and backward that you couldn't give the rathole away. So why, with Barrington vanished, do incidents claimed by the "SOB" suddenly dry up?
Review: When I read the premise of The New Republic — a wannabe journalist heads to a backwater town to cover a fledgling terrorist movement — I was intrigued by a lot of things. I've enjoyed Lionel Shriver's writing in the past (particularly The Post-Birthday World), and I love stories about foreign journalists (like Tom Rachman's The Imperfectionists). This book seemed like it might meld some of those things.
The plot also reminded me of one of my favorite novels, Heart of Darkness by Joseph Conrad. In Heart of Darkness, broadly, a riverboat captain named Marlow tells the story of a trip into the jungle seeking the elusive Mr. Kurtz, an agent in the Congo who may have "gone native" during his time there. The idea of journalist Edgar Kellogg heading into a wild place to seek a missing person echoed that, and I'll admit I read a good chunk of this book wondering if we might find out that beloved Barrington Saddler also "went native" and became part of the terrorist organization he was trying to cover.
Unfortunately, all of the things I was hoping this book might be never really coalesced for me. The biggest difficulty I had with this book was Edgar himself. He's an unpleasant fellow that the book doesn't really give much motivation to be unpleasant other than his drive to be popular. But at the same time, he's entirely bland — the book repeatedly casts him as the second fiddle, the backup player, the vice president. You can almost feel sorry for him in some moments.
I think the book would have worked better for me if it had pushed Edgar's character more in either direction. Either make Edgar a more likable, understandable guy put into a crazy situation so I could get behind him and care about his fraught choices. Or make Edgar more of a pathetic farce to play up the political commentary of the book. As it was, I felt like I couldn't ever get comfortably into the swing of the story and how I was supposed to react to him (and, in turn, the entire cast of characters in the book).
That said, there were some parts of the novel I enjoyed. I think Shriver's take on terrorism and what makes a terrorist was astute and, often, funny. In an author's note at the beginning of the book, Shriver explains that she wrote this book back around the year 2000, but had to put it on hold after the September 11 attacks because a book treated terrorism with a "light touch" would have been in poor taste. Yet now well into our "war on terror," I think there's room to interrogate this rhetoric with a sense of humor as Shriver does in The New Republic.
I can't say that I would universally recommend this book, but that's not to say it's without merit. I think it's just a book that needs to find the right reader, and I wasn't quite it this time.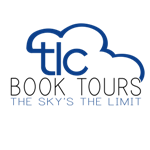 Tour Stops Reviews: The House of the Seven Tails |  Man of La Book | The Scarlet Letter | she treads softly (April 11) | Becca's Byline (April 16) | Lit and Life (April 22) | Take Me Away (April 24) |  I Read a Book Once (April 25) |  Luxury Reading (April 26) | Melody & Words (TBD) |
If you have reviewed this book, please leave a link to the review in the comments and I will add your review to the main post. All I ask is for you to do the same to mine — thanks!