Title: Pain, Parties, and Work: Sylvia Plath in New York, Summer 1953
Author: Elizabeth Winder
Genre: Nonfiction
Year: 2013
Publisher: Harper
Acquired: From the publisher for review as part of a TLC Book Tour
Rating:





Review: In May of 1953, Sylvia Plath, then a 21-year-old junior at Smith College, arrived in New York City for a one-month assignment as a guest editor for the college issue of Mademoiselle. Plath, along with the 19 other women selected for these prestigious posts, would spend 26 sweltering, frenetic, life-changing days working on the magazine and learning how complicated the world of the 1950s could be for smart, ambitious women.
Pain, Parties, and Work is a biography of a moment, an exploration of the 26-day period that led to the first of Plath's several breakdowns and suicide attempts. In the book, author Elizabeth Winder interviews many of the women Plath served with to gain and understanding of what Plath was like as a young woman, before she became the tortured, talented, and tragic poet we remember her as today.
I was drawn to read Pain, Parties, and Work after I learned that Plath's time at Mademoiselle was the inspiration for her autobiographical novel The Bell Jar, a book I read for the first time almost exactly two years ago. I really connected with the protagonist, Esther Greenwood, and her struggle to feel like she fit. Plus, I didn't know a lot about Plath other than the way her life ended and I was curious about what she was like as a young woman.
At the beginning of the book, I was a little skeptical that Winder was going to be able to draw many conclusions about Plath's life based on a month-long experience. Her Mademoiselle stint seemed, at first, to be mostly about the second to words of the books title — parties and work. Plath was a glamorous young woman who loved fashion and makeup and food and her many boyfriends. She seemed, at times, rather frivolous and entirely carefree.
But as the book continued, I began to see what Winder learned through her interviews with the other guest editors — life in the 1950s was difficult for talented women. They received mixed signals about what they should want, even more than I think we get today. And it was difficult for Plath, trying to blend her sense of adventure and fun with her strong work ethic and perfectionism all within the strict ideals of what women were supposed to be, trying to reconcile "Medea with Emily Post."
But Plath was not the only guest editor who struggled to survive this New York experience; the other women also had to work hard at the "self-policing, the grueling effort it took to make all that varnish seem like second nature." While it's sad to admit, I think women today still do this — put on a good face to others while privately struggling to meet the expectations that society creates. The expectations are different now than they were in 1953, but no less difficult to manage.
Pain, Parties, and Work is really a wonderful little book. It's a biography of Sylvia Plath, but it's also a look at 1950s womanhood and a portrait of life in New York City at this time. Winder packs a lot into the story, all while presenting a very specific but convincing exploration of a time that upended Sylvia Plath's life and influenced her decisions for years to come.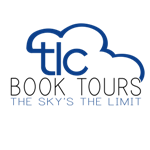 Other Tour Stops: Savvy Verse & Wit |  50 Books Project | Veronica M.D | Unabridged Chick | The Road to Here | nomadreader | Man of La Book | The Blog of Lit Wits | Necromancy Never Pays | Luxury Reading | (May 7th) Tiffany's Bookshelf | (May 8) Book Hooked Blog | (May 9) Peppermint PhD | (May 13) A Bookish Affair | (May 14) missris | (May 15) guiltless reading | (May 16) The Scarlet Letter |
If you have reviewed this book, please leave a link to the review in the comments and I will add your review to the main post. All I ask is for you to do the same to mine — thanks!