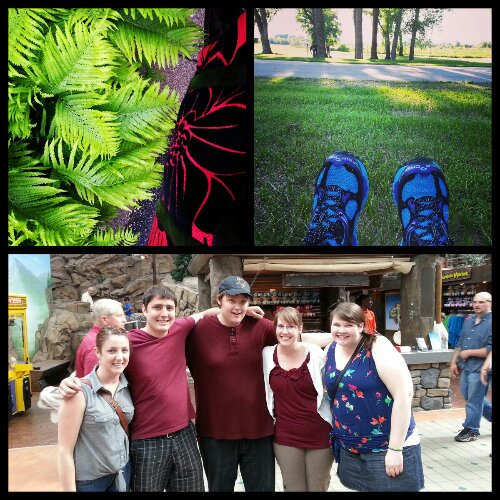 Time // 8:50 a.m.
Place // My sister's kitchen table in Minneapolis
Eating // Cherries (I cannot get enough of them this time of year)
Drinking // Water
Reading // I had a pretty quiet reading week. I didn't finish any books, mostly because I spent a lot of my evenings at meetings. The weather was also beautiful, so I tried to get outside as much as possible. The one book I did spend time reading was Duel With the Devil by Paul Collins which is really great so far. I'm not sure what reading I will get done today either — we are celebrating Father's Day this afternoon and then I have to drive home, not condusive to reading much.
Listening // After a string of "meh" audiobooks, I checked out Shadow of Night by Deborah Harkness from the library to try and break the streak. It's pretty good so far, although I want to move past the Elizabethan intrigue and into some magical learning as soon as possible.
Loving// It seems like summer has finally arrived in Minnesota! It's been in the 70s most of the week, with lots of sunshine and warm evenings. I hate to get too excited about it since if we've learned anything this year it's that weather can change in an instant, but for now I'll take it.
Avoiding// Yesterday was my sister's birthday party, so we had several people over to her apartment after mini-golf for pizza and games. We have to clean up the place today, which I'm not especially excited about!
Picturing // Since I don't think I explained the photos up top, they are the giant ferns next to my house (encroaching on my favorite purse), the view at the end of a weeknight run, and my siblings and I (the three on the right) with family friends who are practically siblings after mini-golf yesterday.
Looks like it's going to be a short post today. The dishes (and the sunshine) are calling my name. Happy Sunday, everyone! What are you reading today?