Title: The Illusion of Separateness
Author: Simon Van Booy
Genre: Fiction
Year: 2013
Publisher: Harper
Acquired: From the publisher as part of a TLC Book Tour
Rating:





Review: Simon Van Booy is quickly turning into one of my favorite authors, both for his lyrical and lovely prose and for the way his stories convey both sadness and optimism in a compact way. I devoured his most recent book, The Illusion of Separateness, in a single sitting, but wish that I could have spent even more time with this story.
It's hard to summarize The Illusion of Separateness without giving away too much, so I'm just going to use the description on the back of my book. It was the perfect level of detail for this story and exactly what I needed to know before I started:
The characters in Simon Van Booy's The Illusion of Separateness discover at their darkest moments of fear and isolation that they are not alone, that they were never alone, that every human being is a link in a chain we cannot see. This gripping novel — inspired by true events — tells the interwoven stories of a deformed German infantryman; a lonely British film director; a young, blind museum curator; two Jewish American newlyweds separated by war; a lost child on the brink of starvation; and a caretaker at a retirement home for actors in Santa Monica. The same world moves under each of them, so that one by one, through seemingly random acts of selflessness, a veil is lifted to reveal the vital parts they have played in one another's lives, and the illusion of their separateness.
Part of the appeal of this book for me was the mystery of the plot. You know from the outset that these characters are connected to one another, but it takes some time to really see how. And even then it never felt like Van Booy took the easy connection or pushed the connections so much that they felt contrived.
The other appeal, as with the other Van Booy book I read, Everything Beautiful Began After, is the writing. Van Booy has a particular style that combines short but lush sentences and grand metaphors in this gorgeous way. I love that his style is so particular and it's something I looked forward to when I picked up this book to read. This passage, from a section told by Amelia, a 27-year-old woman who is blind, is a good example:
Dave once asked me what blind people dream about. Mostly in sound and feeling, I replied. At night I fall in love with a voice, and then wake to a feeling of physical loss. Sometimes I close my eyes to a chorus of "Happy Birthday!" The smell of cake and the sound of feet under the table. I awake in a body that's too big. I also dream in motion and sensation. My father's boat and the snore of the mast; the rough fabric of the safety harness and the rip of Velcro. The sun on my legs. An endless stretch of water impossible to imagine.

I dream when I'm afraid of something I won't admit.

A recurring nightmare I've had for years is a dream of silence. In the dream I am alone — but then I hear people moving quietly past. No matter how loud I scream or how frantically I reach out with my hands — I am incapable of a connection.
My one critique of the book is that for all of it's grand sentiment it felt a little slight. My copy is just over 200 pages, but I happily would have spent 200 more with the characters to learn more about them and their lives. I suppose their lives aren't exactly the point of the novel — it's more about how small moments are connected to larger events — but I think it's a credit to Van Booy's writing that he can make them come alive in so few pages.
Still, any number of pages spent with Simon Van Booy and the characters he creates is worth it. I enjoyed this book very much and am looking forward to diving into his backlist even further.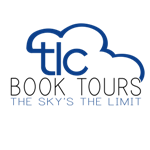 Other Tour Stops: Jenn's Bookshelves |  Unabridged Chick | Sweet Tidbits | Library of Clean Reads |  Book Dilettante | Tiffany's Bookshelf | The Blog of Lit Wits | Bibliophiliac | BookNAround | Giraffe Days (July 16) | What She Read … (July 17) | she treads softly (July 18) | Drey's Library (July 22) | Literary Feline (July 23) | Between the Covers (July 24) | In the Next Room (July 25)
If you have reviewed this book, please leave a link to the review in the comments and I will add your review to the main post. All I ask is for you to do the same to mine — thanks!