One of the best parts of my vacation was getting a bunch of uninterrupted time to read late in the trip when I got to my parent's cabin. Because I was reading by the lake (and reading while drinking a few gin and tonics), I don't have a lot of specifics to share. So, reviewletts it is!
Lexicon by Max Barry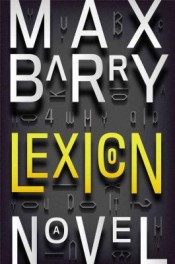 I bought Lexicon as a special treat to myself after Book Rioter Rebecca Schinsky raved about it, calling the book "X-Men plus The Magicians with a side of Nick Harkaway." It was the perfect, rolicking, free-wheeling and smart sort of book to start out a vacation with. I wish I had been paying a little closer attention to the beginning of the story so I had a firmer grasp of the timeline (the book plays with time, but not in a way that became obvious to me until mid-way through), but overall I can't recommend this one highly enough. I can definitely imagine re-reading it sometime soon because it was that much fun.
She Matters by Susanna Sonnenberg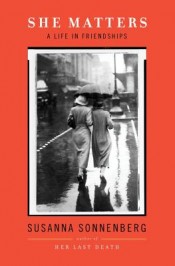 I snagged a copy of She Matters at a Half Price Books in Madison and immediately started reading it. A big part of my vacation was seeing old friends, so I was feeling some inkling to read more about friendship. The book ended up being a little different than I expected; rather than a collection of essays on friendship, She Matters really is a memoir through friendships — a story about the author framed by the friends she's made and lost along the way. Sonnenberg writes beautifully and I think there are some universal ideas to pull from this one, but it was also a little more personal than I thought it might be.
Life After Life by Kate Atkinson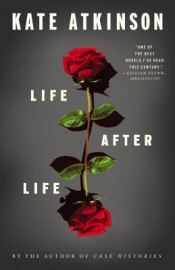 Life After Life was my big, exciting book for this trip. I've been saving it since March, just waiting for the first full day I had sitting on a lawn chair by the lake. And my goodness, it was as perfect in that moment as I thought it would be. I love books that play with time or take a particular not-quite-realistic concept — in this case, that Ursula Todd is born, dies, and is reborn countless times throughout her life — and go at it with style. This one made me think (and flip back and forth to try and dig into what was happening), but not too hard. If you like books that are a little high-concept, I definitely recommend this one.
The Boys of Winter by Wayne Coffey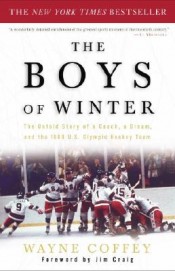 After the beast that was Life After Life I wanted something short and entirely different. I'd picked up a copy of The Boys of Winter at one of my favorite bookstores in Madison, A Room of One's Own, after one of my new favorite authors, Daniel Jame Brown, recommended it in a list of books about the Olympics over at Kathy's blog. The book focuses specifically on the February 22, 1980 game between the United States and the Soviet Union, but uses it to tell a bigger story about the players and politics connected to the game. I had a little bit of an issue with the structure — if felt a little unnecessarily complicated to jump back and forth in time as much as the book did — but overall enjoyed it quite a bit.
I also finished the audio book of Shadow and Bone by Leigh Bardugo (narrated by Lauren Fortgang), but I'm going to save any review of that one for when I finish the second book in the series, Siege and Storm.