Title: Son of a Gun: A Memoir
Author: Justin St. Germain
Genre: Memoir
Year: 2013
Publisher: Random House
Acquired: From the publisher as part of a TLC Book Tour
Rating:





Review: In early September 2001, 20-year-old Justin St. Germain arrived home from class to find out that his mother, Debbie, had been shot and killed and his missing stepfather, Ray, was the most likely suspect. Her murder in Tombstone, Ariz., home of the famous gunfight at the O.K. Corral, was dismissed as "a real-life old West murder mystery." At 27, after trying to put Debbie's murder and his "white trash" life behind him with a move to San Francisco, St. Germain realizes that he hasn't let his past go. In Son of a Gun, St. Germain chronicles his attempt to understand his mother's life and death by revisiting the public records related to her murder and by confronting the menaces of his past.
Son of a Gun is a fascinating mix of a book — mostly memoir, with a dash of true crime and historical nonfiction thrown in for good measure. St. Germain uses the history of Tombstone, a town consistently marred by the threat of gun violence, and the investigation of his mother's death to give context to her murder and to his story of being a poor, troubled kid in several make-shift, working class families. It's sad and gripping and tense all at the same time.
Debbie, as she is explored and explained by her son, is a fascinating woman. After serving as an army paratrooper, she moved to Arizona with one of her first husbands and owned a series of small businesses along Tombstone's main street. But she also never stayed in a relationship long, constantly uprooting St. Germain and his brother when a relationship would go awry, never standing up for herself and choosing bad men every time. Yet in the end, her relationship with Ray seemed harmonious up until she was killed.
One of the things that struck me while reading is how universal parts of this story can be. We all reach a point at which we can finally see our parents as people — as flawed and uncertain as we are, but just with a few more years of experience to draw on. St. Germain never really gets answers to all of his questions; they are too big, and many of the people who could answer them aren't around to do so. But he does succeed in painting a loving, frustrated and honest portrait of a family that is hard to put down.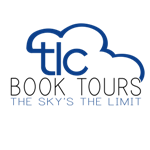 Other Tour Stops: Jenn's Bookshelves | The Best Books Ever (Aug. 14) | Patricia's Wisdom (Aug. 19) | The Relentless Reader (Aug. 20) | A Bookworm's World (Aug. 21) | Tiffany's Bookshelf (Aug. 22) | River City Reading (Aug. 26) |  WV Stitcher (Aug. 28) | From the TBR Pile (Aug. 29) | Reviews by Elizabeth A. White (Sept. 3) | Book Chase (Sept. 4) | BookChickDi (Sept. 5) |
If you have reviewed this book, please leave a link to the review in the comments and I will add your review to the main post. All I ask is for you to do the same to mine — thanks!