Michael Perry is one of those authors that I like and admire, but I haven't actually read that often. He's written six books, all on various topics of rural life, but I've only ever finished one — Coop: A Family, a Farm, and the Pursuit of One Good Egg. I've perused bits and pieces of a couple of his other books, but they're all written in this sort of meandering style that makes them easy to pick up (and put back down again) as the mood strikes.
For that reason, I was really excited to be on a tour for his most recent book, Visiting Tom: A Man, A Highway and the Road to Roughneck Grace. I knew I'd like it, but I also knew that having a date for review planned ahead would keep me from putting the book aside for something that seems, at first, a little more exciting:
What can we learn about life, love, and artillery from an eighty-two-year-old man whose favorite hobby is firing his homemade cannons? Visit by visit — often with his young daughters in tow — author Michael Perry finds out. Toiling in his shop, Tom Hartwig makes gag shovel handles, parts for quarter-million-dollar farm equipment, and — now and then — batches of potentially "extralegal" explosives. Tom, who is approaching his sixtieth wedding anniversary with his wife, Arlene, and is famous for driving a team of oxen in local parades, has stories dating back to the days of his prize Model A and an antiauthoritarian streak refreshed daily by the interstate that was shoved through his front yard in 1965 and now dumps more than eight million vehicles past his kitchen window every year. And yet Visiting Tom is dominated by the elderly man's equanimity and ultimately — when he and Perry converse as husbands and the fathers of daughters — unvarnished tenderness.
There are a lot of different plots moving through this book, stories that wind around each other much like the interstate highways and country roads that provide the tension in this story. Tom's story of battling the interstate system parallels a smaller story about Perry fighting with a county highway commissioner about the road near his house. I thought Perry's local government nightmare was really funny to read about (since I cover local government for my job and so I have totally seen what happens to him happen in my life too), but of course you have to be at least a little bit of a government nerd to really love that.
One of the challenges to reading Perry, I think, is that the day-to-day of what he writes about is pretty mellow. He's a Midwestern guy living on a small farm in rural Wisconsin, a place that sets up a very particular lifestyle and very particular set of challenges. Small town life can be insular, specific, and idiosyncratic, to a point where some of the dramas that make for big news down at the coffee shop or in the pages of a book can seem quite small when you're not in it. I think for me, that sometimes makes it easy to put one of his books down and forget to pick it up again — the "plot" isn't necessarily what is going to keep you reading.
What will keep you coming back is Perry's writing style. He has mastered this folksy, sarcastic voice that makes him both genuine and snarky. His sense of humor is veiled, but when you get into the style and start to see what he's seeing, it's just wonderful. For me, his descriptions of sitting in public meetings, the "Midwestern tug-of-war" he gets into with a local official, or the specifics of cold weather driving posture were just golden. But he's equally as charming writing about the first time he met his wife and the role the Hartwig's played in their courtship.
I liked this one a lot, and I'm glad to have been given a little push to revisit Michael Perry. I'm feeling inspired to grab one of his older books from my shelves because his sense of rural comedy seems perfect at this time of year.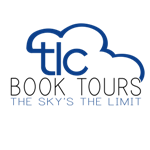 Other Tour Stops: Bibliotica | BookNAround | The Road to Here | Book Club Classics! | Capricious Reader | Apples and Arteries (Sept. 5) | It's All About Books (Sept. 9) | Read. Write. Repeat. (Sept. 10) | Bloggin' 'Bout Books (Sept. 11) | The Library of Alexandra (Sept. 12) |