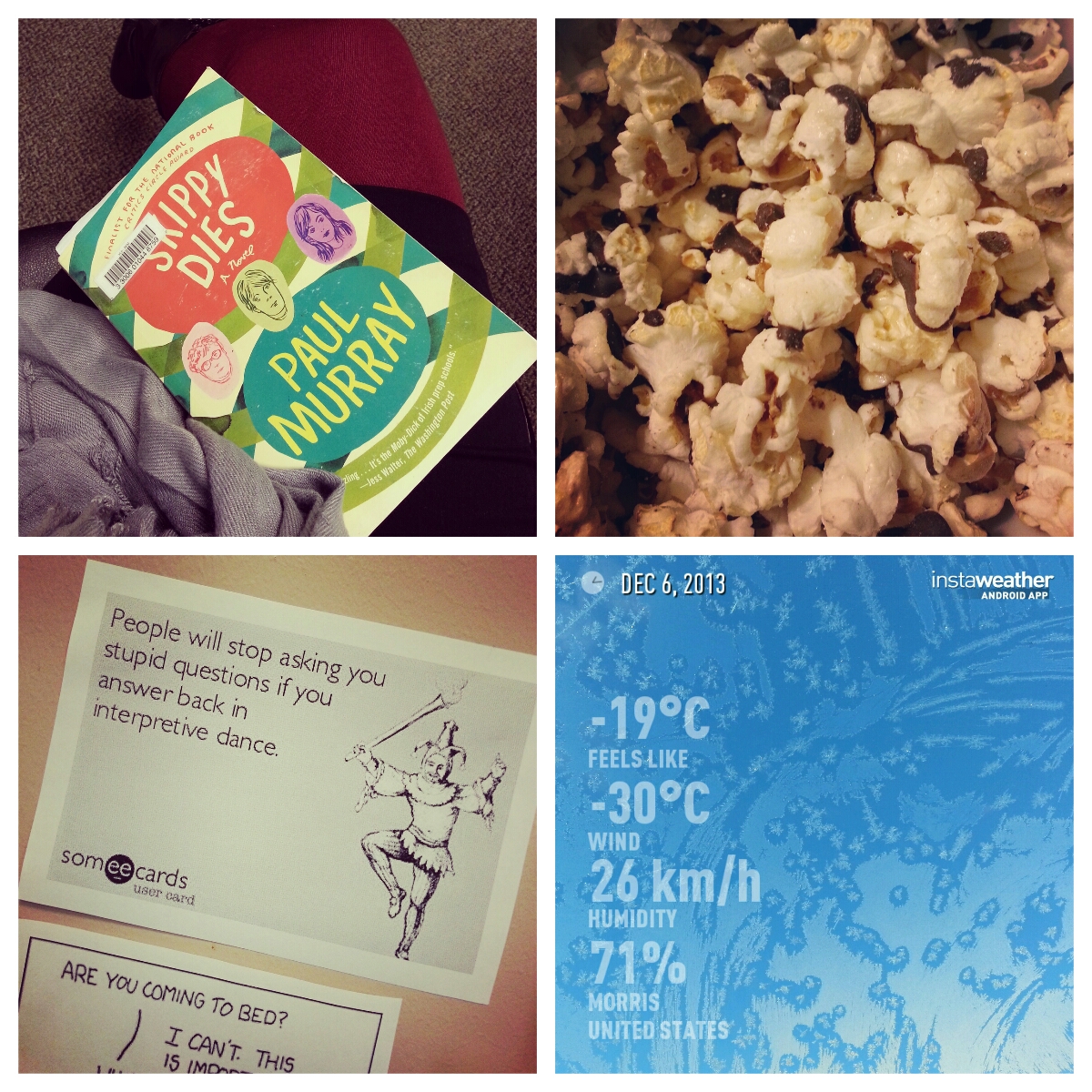 Time and Place // Happy Sunday, everyone. I'm coming to you from the couch at my parent's house, avoiding my inevitable drive back home this afternoon. We had our first snow this week, but it's been so cold I didn't manage to take any photos — just a shot of the frost inside my car on Friday.
Reading // It's been another quiet reading week, but I'm trying not to stress about how many books I do or do not finish before the end of the year. When I am reading, if been picking up Skippy Dies by Paul Murray and the 2013 edition of Best American Essays, edited by Cheryl Strayed. At some point this month I need to read a few January 2014 books so I can make a selection for Bloggers Recommend, maybe I'll get on that this week.
Listening // I'm really close to finishing the audio book of Warm Bodies by Isaac Marion, which has been fun. I'm curious about the movie, anyone have thoughts?
Blogging // I finally settled on my blogging plan for the rest of the year. If all goes as planned I'll have three reviews this week, then posts on my favorite fiction and nonfiction of the year the week after that. I think I am going to put the blog on hold over Christmas, then be back with yearly stats around the new year. That's the plan, anyway. We'll see how the week goes!
Anticipating // I decided to take the entire week of Christmas of from work, which I am so excited about. I'll have to do a little work from my parent's house, but it'll be nice to not be in the office.
Hating // I honestly don't mind three snow yet, but the crazy cold temperatures and extreme wind chills are getting old fast.
Loving // Dark chocolate and sea salt kettle corn… need I say more?
That's about all I can think of, back to watching the Vikings and Ravens run around in the snow. Happy Sunday! What are you reading today?