Title: Hope Street, Jerusalem
Author: Irris Makler
Genre: Memoir
Year: 2014
Publisher: HarperCollins
Acquired: From the publisher as part of a book tour with TLC Book Tours
Rating:





Review: There is something very familiar about the story in Hope Street, Jerusalem. As I read, I kept feeling like this story — a workaholic woman moves to a foreign country where she finds love and adventure — is one I've read before. But for the most part, foreign correspondent Irris Makler made this straight-forward plot really shine with her engaging writing and effective balance of personal and professional storytelling.
After spending several years living and Russia and reporting on Afghanistan, Makler picked up, again, to move to Jerusalem. During her time in the city, she covered suicide bombings and the chess game between the Israelis and Palestinians. She also, for nearly the first time, falls in love with an Israeli musician many years her junior. Makler and Raphael also adopt an abandoned dog, Mia, who creates her own sort of havoc in the vibrant, unpredictable world of Jerusalem.
One of the best things about this memoir was the balance of storytelling. Makler spends a lot of time writing about herself, Raphael and Mia, but also does a nice job explaining the political and religious issues at play in a city as contested as Jerusalem. It's not a comprehensive look at that area, but it's detailed enough that I felt like I learned something while I was enjoying a truly engaging story about a woman, her boyfriend and her dog.
Unfortunately, I had one considerable disappointment with the book. Makler starts the story out with a truly horrific incident when she was seriously injured by a thrown rock — six weeks with a jaw wired shut and long-term facial damage — while out covering a protest in the Old City of Jerusalem. It's a very specific, personal incident that illustrates the difficulties and danger of life in Jerusalem. She then jumps back in time to talk about how she arrived in Jerusalem with, I thought, the expectation that the memoir would eventually get back to the attack and her recover. Unfortunately, Makler barely returns to the incident which makes the ending feels shallow compared to the importance that this moment was given at the beginning of the book.
Hope Street, Jerusalem is a good read, especially if you haven't read many memoirs by female journalists before, but the relatively traditional plot and lack of detailed closure left me feeling like it was a good, but not great, read.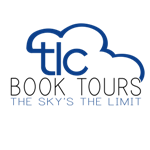 Other Tour Stops: (Feb. 25) Kelly's [Former] France Blog | (Feb. 26) WildmooBooks | (March 4) Every Free Chance Book Reviews | (March 6) My Bookshelf | (March 10) Lisa's Yarns | (March 11) West Metro Mommy | (March 13) Ms. Nose in a Book | (March 14) The Book Wheel | (March 19) Svetlana's Reads and Views |
If you have reviewed this book, please leave a link to the review in the comments and I will add your review to the main post. All I ask is for you to do the same to mine — thanks!