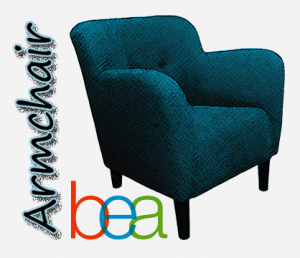 Although I'm lucky enough to be at Book Expo America this year, I still wanted to participate in some of the festivities for Armchair BEA, a virtual convention for book bloggers. Today is a day for the intro survey — I hope all readers can learn a little bit more about me from these questions!
1. Please tell us a little bit about yourself: Who are you? How long have you been blogging? Why did you get into blogging? Where in the world are you blogging from?
I wrote a little bit about this recently in my blogiversary post, but here it is quick: My name is Kim, I've been blogging for six years. I started blogging because I wanted to find people to talk about books with. I live in a small town in western Minnesota.
2. What was your favorite book read last year? What's your favorite book so far this year? 
I have a hard time picking just one book — in 2013 I ended up with nine favorite nonfiction reads and six favorite fiction books. If I had to pick just one, I'm going to say my favorite read of 2013 was The Boys in the Boat by Daniel James Brown. So far this year, my favorite book is The Empathy Exams by Leslie Jamison.
3. What does your favorite/ideal reading space look like?
My ideal reading space is pretty simple: comfy chair, warm blankets, a cup of tea and my cat, Hannah. I also love to read outside by the lake at my parents' cabin, but that doesn't happen as often as I'd like!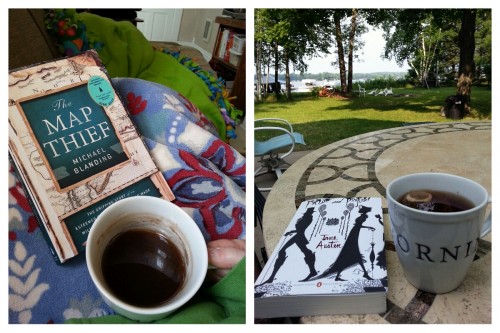 4. What book would you love to see as a movie? 
I'm usually more excited about the idea of turning books I love into television shows. One book that I hope gets picked up for television is Lev Grossman's The Magicians trilogy. I think they'd translate amazingly to the small screen.
5. Describe your blog in just one sentence. Then, list your social details — Twitter, Facebook, Instagram, etc. — so we can connect more online. 
A bookworm journalist blogs on nonfiction, literature and life: Twitter | Instagram