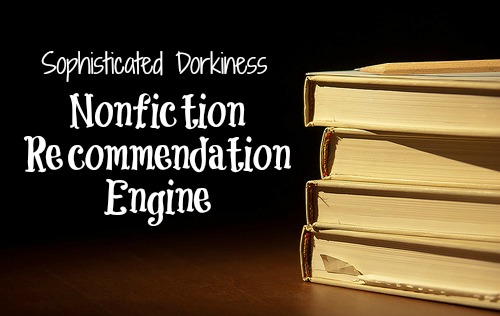 The Nonfiction Recommendation Engine is a semi-regular feature in which I offer personalized book recommendations based answers to a short list of questions. My real hope with the series is that other readers will jump in with recommendations in the comments, making each post a great resource for nonfiction reads. You can catch up with Part I, Part II, Part III, Part IV and Part V by following those links.
Today's first request is from Frank, and it is pretty broad:
I'm looking for popular to academic books on any of these subjects: man-made climate change, anything Minnesota, U.S. politics or labor history or U.S. military history.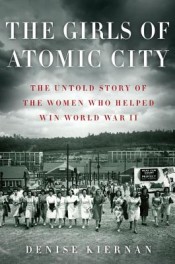 This one was hard because it's fairly specific in topics and but fairly broad in style. But here's what I came up with for each of those subjects:
Climate change: I'm going to suggest two books that I haven't read, but really want to read, by Alan Weisman: The World Without Us and Countdown: Our Last, Best Hope for a Future on Earth?
Minnesota: Although it is not specifically about Minnesota, I want to suggest We'll Be the Last Ones to Let You Down by Rachael Hanel. It's a memoir about growing up in a small Minnesota town, Waseca, and the relationship we have with death and grief. It's wonderful.
U.S. politics/labor history/U.S. military history: A book that, in many ways, encompasses each of these topics is The Girls of Atomic City by Denise Kiernan. This book is about the women who worked in Oak Ridge, Tennessee in secret during World War II to help produce the materials for the atomic bomb. None of the women knew what they were working on, and almost no one in the country even knew their city existed. It's a great, interesting read.
The second request is from Flo at Flo and the green light:
I'm interested in writers' memoirs. Of course, I am most interested by memoirs from writers I love/like but any writer who has something special to tell about his/her life can call my attention. The last memoir I read and enjoyed was Joseph Anton by Salman Rushdie. I also enjoyed Curriculum Vitae by Muriel Spark. I'm looking for something personal (of course). I have nothing against a (light) touch of humor, but nothing too academic.
I was just working on a post for Book Riot about what I love about memoirs by writers, so responding to this request came at just the right time. I have two that I am going to suggest, both by women writers and both that have to do with illness and relationships.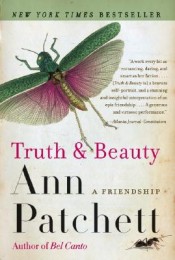 The first is Truth and Beauty by Ann Patchett. This memoir is the story of Patchett's friendship with poet Lucy Grealy, which was complicated and wonderful and sad (Grealy suffered from a variety of physical issues after a childhood illness and died of a drug overdose in 2002). In addition to their friendship, the book is also a really interesting look at the contemporary life of a working writer, so I think you'll enjoy it.
The second is One Hundred Names for Love by Diane Ackerman. In 2006, Ackerman's husband, novelist Paul West, had a massive stroke that damaged the language areas of his brain. This memoirs chronicles the first years after his stroke, including his daily struggles to make himself known, the challenges an illness that takes away language does to a relationship built on words, and the process of designing a new life in the wake of a condition that all but destroys what used to be. It's a beautiful book about love and words and relationships.
Interested in getting a personalized nonfiction recommendation? Please fill out this form to get on the list. I currently have two requests in my queue, so any new requests should get answered within the next month.