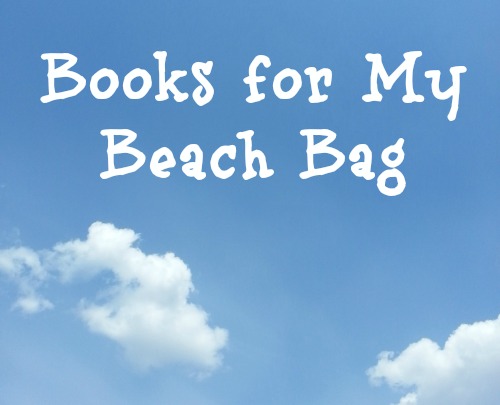 Fourth of July has always been one of my favorite holidays. Every year that I can, I join my family and a ton of friends up my my parents' cabin in northwestern Wisconsin for a long weekend of relaxing by the lake. Since it's right before my birthday, it's always felt like a special weekend to me.
As you might expect, I always bring an insane number of books with me — always more than I can possibly read, especially since I will spend at least a one afternoon this weekend sitting on a boat with an alcoholic beverage in hand (Booze Cruise!). I also spend a long time trying to narrow down my book pile before every trip. I'm always trying to balance out a range of genres and styles so there is a book for any mood, and trying to make sure they're books that are going to work for beach reading (easy to pick up and put down, smart but not complicated, forward momentum).
I've been adjusting this pile for about two weeks now, but I think I've finally settled on the five books that are going into my beach bag:
Bad Feminist by Roxane Gay (Aug. 5 from Harper Perennial)
Embassytown by China Miéville
This Is the Story of a Happy Marriage by Ann Patchett
Sweetness #9 by Stephan Eirik Clark (Aug. 19 from Little, Brown)
Hidden America by 

Jeanne Marie Laskas (partially finished)
The other exciting part of this trip, for me, is that it's going to start out with a stop at a bookstore! Our drive to the cabin takes us right past a Barnes and Noble and, since it's my birthday month, I'm going to make the boyfriend stop for a bit. I've spent the last month trying not to impulse books online… so I've got the itch.
I've been putting together a Goodreads list of books I want, but I'm most excited to take time just to browse. I'm almost certain I'll leave with Tom Rachman's new book, The Rise and Fall of Great Powers, but the rest is up to chance. I'll be back to the blog next Monday!
How to you choose the books you take on vacation? Any books you're excited to read over this holiday weekend?