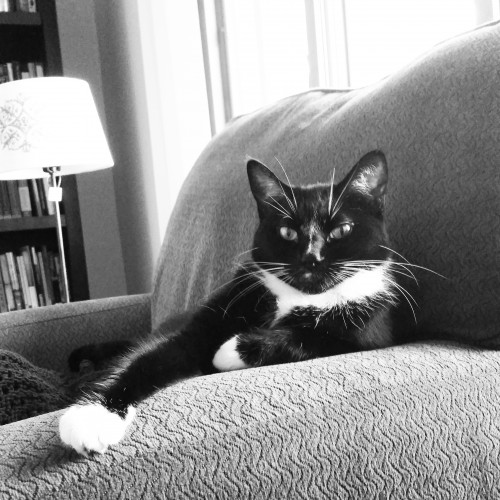 Time and Place // 8:30 a.m. in my living room
Eating and Drinking // I decided to officially start on my first attempt at a Whole30 this morning, so breakfast was two eggs, fruit, coconut flakes and water. I need to go some meal planning today.
Reading // I've had a slow reading week. I can't seem to get into anything I pick up. I blame a really busy work week. When I have been reading, I've grabbed The Story Hour by Thrity Umrigar and What Stays in Vegas by Adam Tanner (Sept. 2 from PublicAffairs). I also finished The Anatomy of Dreams by Chloe Krug Benjamin (Sept. 16 from Atria Books).
Watching // I spent a good chunk of time watching this week — I caught up on the most recent season of The Good Wife and started in on Suits. The boyfriend and I watched The Secret of Kells last night too.
Blogging // It was another quiet week on the blog. I shared a couple of recent audio books I enjoyed, Unbroken by Laura Hillenbrand and Detroit by Charlie LeDuff. We'll see what this week brings.
Hating // We had a weekend pretty epic thunderstorm this week with anywhere from two to four inches of rain, depending on who you ask. We ended up with quite a bit of standing water in our basement… gross.
Loving // The boyfriend and I are heading up to the cabin again this weekend to see family and relax. I can't wait!
Avoiding // I have to do this dishes today… Blech.
Wanting // I've been feeling overextended lately. I need to do some pulling back, but I'm not quite sure where yet.
Anticipating // I've got an interview with an author later this morning for a freelance piece. I really enjoyed the novel, so I'm excited to talk about it!
Happy Sunday, everyone! What are you reading today?