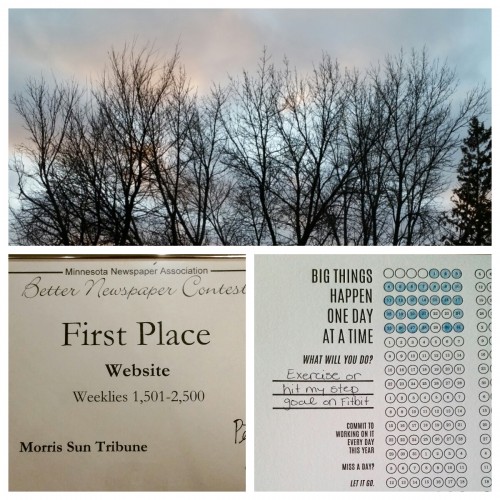 Briefly | January is a month that I just try and get through. Between work travel and personal travel, I just never feel like I get to settle in. February is a month where I burrow in at home and enjoy not going anywhere.
Time and Place | About 8:45 a.m. with my laptop on my couch — you can expect to see a lot of this during the month of February!
Reading | Because I was gone for most of this week, my reading has changed from last week — I'm still working through The Lonely War by Nazila Fathi, a memoir/reported look at the challenges of modern Iran. I also started reading Duplex by Kathryn Davis, a super weird little fiction book from Graywolf Press.
Listening | I've got Spotify's Afternoon Acoustic playlist on repeat. I have a soft spot for acoustic covers of pop songs, of which there are many in this playlist.
Buying | I got to visit a Barnes and Noble over the weekend and enjoyed browsing, but only came home with one book — The Short and Tragic Life of Robert Peace by Jeff Hobbs, a biography of "the short life of a talented young African-American man who escapes the slums of Newark for Yale University only to succumb to the dangers of the streets—and of one's own nature—when he returns home."
Cooking | If I can get myself motivated and to the grocery store, I'm going to try making a whole chicken in my slow cooker. I might try this kale and apple soup as well. Adventures in cooking!
Blogging | This week I shared a review of Flappers by Judith Mackrell (such a great read) and what books arrived in my mailbox this month.
Sharing 1 | I loved this article on why we should all aspire to be Leslie Knope instead of settling to be Liz Lemon. I hadn't really thought about the characters in this way before, but it's absolutely right.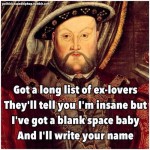 Sharing 2 | My new favorite Tumblr is Politicians and Hip Hop. Given my recent binge-watch of The Tudors, I especially love this one.
Celebrating | Last week I attended the Minnesota Newspaper Association annual conference, where our newspaper received several awards (first place for best website and second place for best use of video in our category). I also received a third place award for best business story. It was really exciting and fun.
Loving | I managed to exercise or hit my step goal (lower than average, at 8,000 steps per day, since it's winter in Minnesota) for 28 of the 31 days in January! I've been keeping track of this goal on my Fitbit and this habit progress tracker from Elisa Blaha.
Anticipating | Later today the boyfriend and I are heading out to a Super Bowl party. Then on Monday, I'm going to start my second Whole30. My eating has gotten off track thanks to the holidays and January, so I'm excited about doing this reset.
Happy Super Bowl Sunday, everyone!