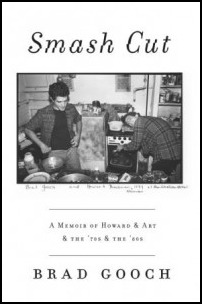 In 1978, Brad Gooch was a struggling writer living in a studio apartment in the West Village in Manhattan. Helped along by a mixture of cigarettes, marijuana and vodka, Gooch spent his days trying to string words together before heading out at night. During one of these binges, Gooch meant film student Howard Brookner. The two immediately connected, starting a complicated relationship that would weather various personal and professional challenges until Howard's untimely death from AIDS in 1989.
In Smash Cut, Gooch tells the story of their relationship, set against the wild, bohemian life of New York City in the 1970s and the challenging, heartbreaking reality of the AIDS epidemic in the 1980s. This lovely, challenging memoir showed me so much about a time period I didn't know much about and piqued my interest in learning more.
One of the things about this memoir that interested me the most is that Smash Cut is a love story told at a time when there really was no model for what a gay love story could or should be. In a time when so many people were starting to explore their sexuality in a secret but semi-public way, it's not surprising that relationships would be more fluid and complicated than seems comfortable today. As Gooch writes in the introduction:
When Howard and I were together in a complex fandango that included living together, and living separately, and being monogamous, and pursuing three-ways, or separate boyfriends, the option of two men having a legal marriage, recognized under state law, did not even remotely exist. We were boyfriends, or lovers, or friends with a capital F, but not husbands, or even partners. No event horizon for such a life choice was at all visible.
This is, I think, one of the central threads of the memoir, how these two men who clearly loved and cared for each other deeply, navigated all of the traditional demands of a relationship – careers and families and friends and finances – in a context where a traditional partnership wasn't even possible. Gooch is able to write about these different tensions beautifully, and shows well some of the conflicts he and Brookner faced together and apart.
One of the areas where I felt the memoir lacked a little bit is in some of the broader contexts about the AIDS crisis in the 1980s. Although Gooch acknowledges this a bit in the introduction, I couldn't help wishing I'd read this memoir as a pairing with a book I've been meaning to read forever – And the Band Played On by Randy Shilts. As much as I enjoyed this memoir, I also wanted to know more about how the AIDS crisis developed and what some of the different public and governmental responses were like. Smash Cut is intimately focused on this single relationship which is lovely but also, in some ways, a limiting perspective.
But like I said, it's hard to fault a book for not doing everything you hope it will do when the author clearly indicates that it's his intention to focus closely to a single story. Instead, I'll leave you with this final paragraph from the introduction of the book, which I think sums it all up rather better than I can:
There is no way for me to separate out the story of the fabulousness and horror of the years from 1978 to 1989, and a little before and a little after, from Howard – my lover, or my boyfriend, or Friend, or whatever we were to each other. Writing down my own lyrics to that song that I can't get out of my head, I wind up coming back to Howard, as that era for me always meant coming home to Howard, whatever "home" meant for us. If I were forced to choose one trait that defined us, and our generation, and those times, I'd have to say that we were romantics. It was a romantic time. The history I'm left with turns out to be of Howard and Brad, face-to-face, with some very interesting, very lively action going on in the deep background.
I received a copy of this book for review from the publisher as part of a TLC Book Tour.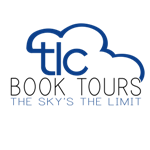 Other Tour Stops: (April 7) missris | (April 8) Freda's Voice | (April 10) Raven Haired Girl | (April 13) Inner Workings of the Female Mind | (April 16) In the Garden of Eva | (April 21) Bell, Book and Candle | (April 22) Wordsmithonia | (April 23) Bibliotica | (April 27) Reviews by Amos Lassen | (April 28) Conceptual Reception | (April 29) Queerly Seen | (April 30) Satisfaction for Insatiable Readers | (May 1) Thoughts on This 'n That