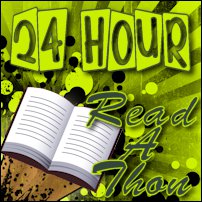 Hooray, it's finally time for the spring 2015 edition of Dewey's 24 Hour Readathon! I can't tell you how much I need a day devoted to reading and generally nerding out with fellow readers. It's going to be great.
I'll be doing most of my Readathon updates on Twitter (@kimthedork) and Instagram (kimthedork). I'm also planning to update this post with other notes using Storify, which I've used for the last couple of Readathons (and wrote about on the Readathon blog). You should be able to see the embedded Storify below, but if not follow this link. The most recent updates from the day will be at the top of the feed.
Happy Readathon, everyone!