In the first collection of essays by a Chinese-American male to be published in over a decade, Allen Gee writes about aspects of Asian-American life in a detailed, eloquent manner, looking at how Asian-Americans view themselves in light of America's insensitivities, stereotypes, and expectations. My Chinese-America speaks on masculinity, identity, and topics ranging from Jeremy Lin to immigration to profiling to Asian silences. This not-to-be-missed collection from SFWP Awards Program winner Gee has an intimacy that transcends cultural boundaries, and casts light on a vital part of American culture that surrounds and influences all of us.
One of the things I enjoy when settling into a collection of essays is seeing the different threads that get pulled together. Even when essays that were previously published are pulled together, as was the case with My Chinese-America by Allen Gee, there are often themes that run throughout the book. In this case, I can see pretty clearly which of the threads in this book worked for me and, unfortunately, which ones didn't.
It seems the essays that landed were those that focused on topics that are under-served in contemporary writing, primarily questions of racial identity and the Chinese-American experience. The essays that fell flat, for me, were those that covered more familiar territory, especially masculinity and aging, because they didn't seem to have much new to say.
With that in mind, I want to write specifically about two of the essays – one that didn't work for me and one that I enjoyed. In one essay, "Echocardiography," Gee writes about being diagnosed with a heart condition, atrial fibrillation, just after turning 50. Getting the diagnosis required a long hospital stay and, upon release, a new regimen of pills twice daily to keep his heart beating smoothly. While I've no doubt this was a deeply challenging time, the essay didn't help me think about the experience of aging in a new way. And there was am uncomfortable passage about a female cardiologist that gave me pause about the perspective of the piece. Overall, I just wanted more out of it than I got.
In contrast, the opening essay of the book, "Profile," was much more effective. In this piece, Gee writes about being pulled over by a state trooper in Kansas, ostensibly for failing to signal when changing lanes. In reality, Gee was a victim of racial profiling, his truck searched and his privacy violated while on the way to visit his family. He then writes about how that experience continued to affect him, making him paranoid to break even simple laws (buying a fishing license) that white Americans don't even think about. Those are uncomfortable experiences to read about from a place of privilege, and Gee shares them effectively and honestly.
There are other essays in the book that I enjoyed, stories about Gee's parents and grandparents as early immigrants to the United States and thoughts on what Chinatown means to Chinese-Americans and white Americans. But they were punctuated by pieces about masculinity or the anxieties of aging men, topics that the book failed to make interesting to me as a skeptical reader. So ultimately I'm left with mixed feelings – I'm glad to have read about cultures that are underrepresented, but wish that the book had stayed focused there instead of visiting more well-tread territory.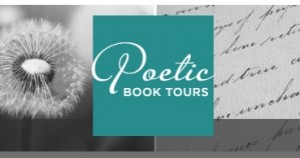 I received this as part of a book tour organized by Poetic Book Tours. Other tour stops include BookNAround (May 2), Book Dilettante (May 5), Bell, Book & Candle (May 5), Austen Dumas (May 13), 5 Minutes for Books (May 19) and Create With Joy (May 30).