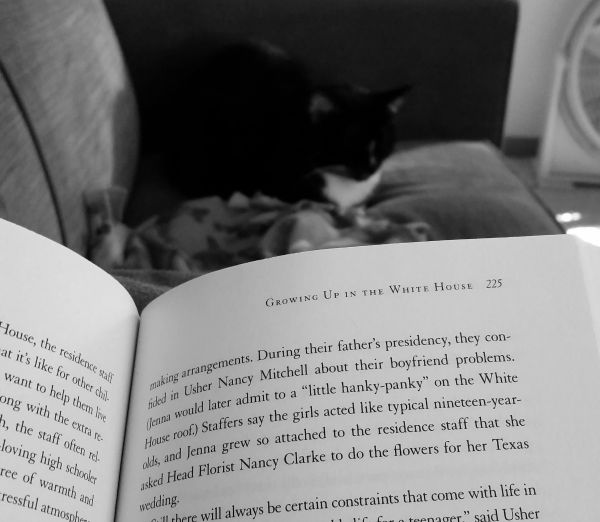 Briefly | Getting back into the swing of real life has been… rough. Since everything got put on hold while I was gone, every project feels like pushing a boulder from sitting still, no momentum. But I'm trying to be gentle with myself, working under the assumption that life will get moving again shortly.
Drinking | Fall tea is back! I am not a big pumpkin spice person (sorry not sorry), but I do love fall tea flavors — I ordered some Cranberry Spice Hibiscus and Hot Apple Cider this week. Yum.
Reading | I found time to read four books while I was on vacation, and seemed to find a bit of a reading groove this week. I grabbed The Residence: Inside the Private World of the White House by Kate Andersen Brower from the new books shelf at the library and thought it was really delightful — sort of a Downton Abbey-esque look at the workers who help make the White House function.
Watching | Season three of Miss Fisher's Murder Mysteries is on Netflix! This is not a drill people!
Listening | I'm mid-way through Cinder by Marissa Meyer and really digging it so far. Young adult fantasy/dystopia is my sweet spot when it comes to audio books, so I'm excited there are three (I think?) books after this to dive into.
Making | Fall means it's time to break out the crocheting again! I started a simple scarf while I was traveling and want to start looking for other projects.
(Not) Cooking | Because I'm a grown up, I ate cereal or pizza for dinner every night this week. Delicious. But I probably should cook some real food for dinner.
Blogging | I guess blogging is a thing I still do? Ha! I'm going to get back in the groove, I promise, I'm just not sure how quickly. I am grateful for all your patience.
Promoting | I haven't read it yet, but Ta-Nehisi Coates' piece in The Atlantic — "The Black Family in the Age of Mass Incarceration" — looks to be a big read.
Hating | My desk and my office. Both spaces are out of control, but I can't justify buying a new desk until we move to a different house. I need to just purge, purge, purge.
Loving | Margaritas! And good friends. I got to catch up with a bunch of people the last few days which has been fun.
Wanting | I've got all the supplies for the scrapbook I'm planning to make for my trip, I just need to get started. I'm not great at finishing projects like this, but I did a lot of journal-writing while we were away so I have good base to start from.
Anticipating | I get to watch my first regular season football game of the year today! it'll be the Vikings, so I will inevitably be disappointed, but oh well. Gotta start somewhere.
Happy Sunday, everyone! What are you reading today?